TNT Crane & Rigging acquires RTL
By Alex Dahm28 January 2011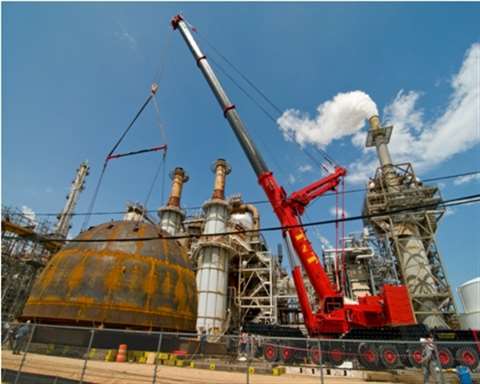 Mobile crane rental company TNT Crane & Rigging in the USA has merged its Louisiana operations with RTL, LLC.
TNT is a privately held full service crane and rigging operator based in Houston, Texas. RTL is a leading crane company in South Louisiana. Terms of the acquisition were undisclosed.
The combined company will have 125 cranes servicing the Gulf Coast from eight branches spanning Texas and Louisiana. TNT and RTL is now one of the largest crane service providers in the Gulf Coast. Capacity goes from boom trucks up to 800 tonnes.
RTL's focus on industrial clients fits well with TNT and the two companies share many clients in their different locations, said Michael Appling, TNT president and CEO. "The combination with RTL is an excellent strategic fit for TNT and continues our growth plans. RTL has long term customer relationships that, combined with the large crane fleet of TNT, will provide additional growth opportunities and enhanced service for our customers. We are in a unique position of covering the Gulf Coast industrial base from New Orleans to Corpus Christi and beyond."
Pat Tesson, RTL CEO, said, "This merger positions our group as one of the leading crane rental service companies in South Louisiana. It will give RTL employees enhanced opportunities and furnish TNT with a base to further geographical expansion. By combining these seasoned businesses we will now be in position to offer a broader spectrum of lifting and rigging services to clients in the region."