Ton up for Hitachi Construction Machinery (UK)
By Steve Ducker09 February 2022
Hitachi Construction Machinery UK has handed over a 100th machine to customer the TRU7 Group.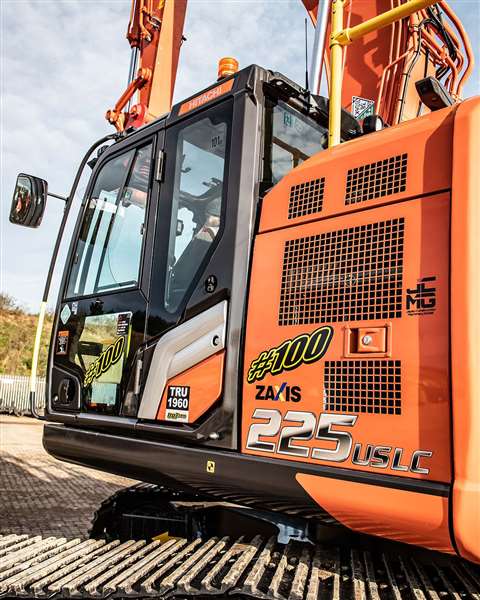 The equipment manufacturer is supplying a range of machines - including the landmark model - to the British firm, which specialises in supporting the construction and demolition
Based in Suffolk in the east of England, the TRU7 Group has invested in mini excavators from 1.5 to 8 t and tracked excavators from 13 to 30 t, including a number of the new -7 models to support its growing portfolio.
"As a family business we have had an ongoing relationship with Hitachi for the past 20 years," said managing director Jake Nicholls.
"The machines have always been the driver's preference as well as having the back-up and sustainability needed for us to run efficiently."