Total Eren to build two solar plants in Kazakhstan
By Mike Hayes11 July 2019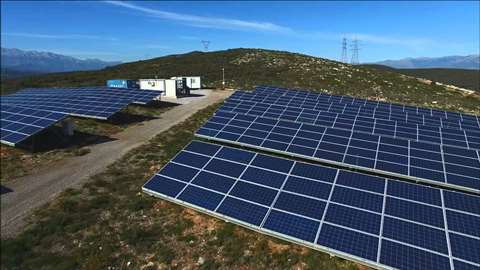 French renewable energy company Total Eren says it has launched two solar power plant projects in Kazakhstan, with combined project costs of around €137 million.
The first project, Nomad, located in the south-central Kyzylorda region, is a 28 MW plant, while the second, M-KAT, to be constructed in the southern Zhambyl region (close to the Uzbekistan border), is a 100 MW plant.
Construction should be underway by the end of this year, and when completed, Nomad and M-KAT combined should generate approximately 225 GWh per year – enough to supply the needs of some 40,000 people.
Engineering, procurement & construction (EPC) contracts have been signed with Metka, a subsidiary of Greek engineering company Mytilineos, which, for the first time in Kazakhstan, will use single-axis tracker technology in the construction, to orient the solar panels.
Funding for the plants is expected to be finalized in the next few weeks, with loans from the European Bank for Reconstruction and Development and from the Asian Development Bank.
For each project, a 15-year power purchase agreement has been signed with the Financial Settlement Center for Renewable Energy Sources, a body established to purchase electricity produced from renewable sources.
As well as meeting electricity needs from renewable sources, which would previously have been met by coal-fired plants in the north of the country, the plants are expected to lead to a reduction in CO2 emissions of around 300,000 tonnes per year.
The Nomad and M-KAT plants are the first to be built in the country by Total Eren and it is hoped they will pave the way for further foreign investment in renewable energy in the region.