Tower dynasty
By Alex Dahm05 April 2017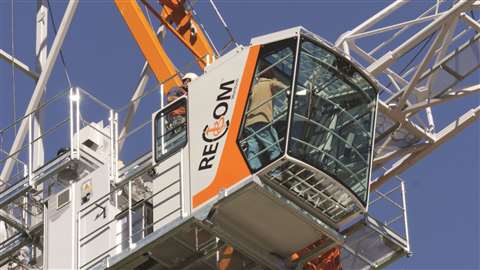 If anyone has tower cranes in their blood then it is the Moritsch family. In 1962 Ferruccio Moritsch started tower crane manufacturer Comedil in Northern Italy. His children grew up in the business, continuing to work there after Comedil's acquisition by Terex in the late 1990s.
Now three of them, Mariano, Martina and Simone, are back in the industry with their company Recom. Ferruccio started Recom in 2004 as a luffing jib tower crane company that engineered and manufactured the range of the latest luffing jib cranes for Terex. It was also acquired by Terex, in 2012, and subsumed into that business.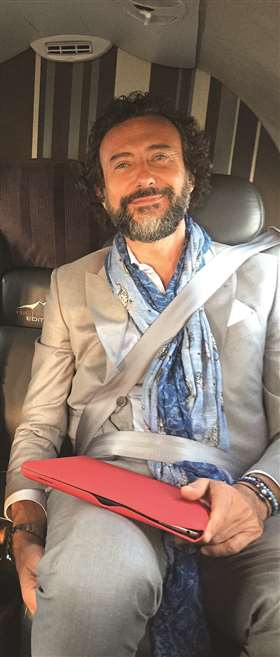 Now things have taken another turn where new crane designs are coming thick and fast and the first cranes have been delivered. Mariano Moritsch takes up the story, "I refounded Recom on July 9th, 2015, the exact date four years after my father Ferruccio passed away." This was a few months after he had received several requests from old dealers and employees to come back as soon as possible. "The market still likes product-focused companies with a family approach to business, with fast response and flexibility, all things that the big multinationals cannot grant at the requested level," Mariano says.
Consultation
As part of the initial process of re-establishing a tower crane manufacturing business Mariano explains that he contacted some of his best former customers and asked them what they would like to have as their dream crane. "I spent some time with them and with the crane drivers, technicians and erectors. They were so happy to finally be listened to. I was equally happy to have all that free engineering input with which to create something new and better than what we made ten or more years ago."
The rest of the input into what was needed came from the experience of the people who had worked with the Moritsch family over the years. In the last quarter of 2016 this culminated with the first unit, the RTL 265 luffing jib tower crane, "a crane that really surprised all the visitors who came to see the prototype in Belluno, Italy."
The RTL 265 is the first model in new ranges of luffing jib and low top tower cranes from Recom
Moritsch explains that today Recom is "60 % owned by myself, 20 % by my sister Martina, who managed Terex-Comedil for 15 years, and 20 % by an Asian investor. My brother Simone will follow the European markets. My father would have been happy to see the family together again."
There are 20 employees mainly dedicated to R&D and engineering, headed by Eng Redo, who has been responsible for most Comedil models since 1978. Added to that is a network of outsourced resources, many of them working with the family over the last 40 years, Moritsch says. Assembly is carried out in the Recom factory using steel structures from local fabricators. "We have a dedicated team of two engineers to check quality and all the pieces are checked."
In the range
The first model, the RTL 265, is a luffing jib crane rated at 265 tonne-metres, with a capacity of 18 tonnes and a 60 metre jib. The first unit was delivered to Korea and more orders are coming in from around the world, including Canada and New Zealand, Moritsch says. "Sales of the RTL 265 have shown that the market needs updated products, with improved characteristics, while some manufacturers keep on modifying their products for more than 15 years."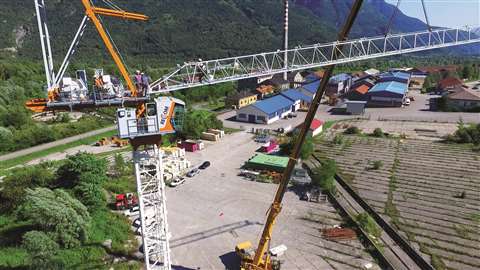 The first RTL 265 being assembled for testing in the factory in Northern Italy. In addition to the market needing more luffing jib models, Mariano Moritsch says that the sector is short of finance to renew rental company fleets
A second luffing jib model has been built, tested and is ready for production. The 315 is a 20 tonner with a 60 metre boom and 3.3 tonne tip load. Another luffer, much larger at 455 tonne-metres and with a capacity of 24 tonnes, has also been designed. "At the end of this year we will also have a small hydraulic luffer, a 50 metre boom crane with a maximum capacity of 5 tonnes," Moritsch adds.
In addition to the luffers, another range is imminent. "By June we will have a range of low top cranes, from 16 to 32 tonnes. A first prototype, due by the end of September, will be a 470 tonne-metre model. Design elements include influence from city class tower cranes mixed with conventional saddle jib towers," Moritsch explains. "We will complete the range in 2018 with a 180 tonne-metre luffer, a 700 tonne-metre luffer, and a smaller range of low top cranes with capacities of 8, 10 and 12 tonnes – all with a 60 metre jib." In developing the range, four main areas have been the primary focus, Moritsch says: safety; easy erection and dismantling; high performance; and comfort and convenience for the operator.
Recom has tried to incorporate technical characteristics that minimise erection and dismantling costs for rental companies. "Our strong point will be the preassembly of the crane in the yard, so the time and cost of the mobile crane for erection will be much lower, compared with standard big tower cranes," Moritsch explains. There will be a 3 to 4 metre A-frame and just one tie bar. The 470 will be the first crane of this size where the first jib section, including the trolley and ropes, can be mounted during assembly as one piece. No dismantling is even required for transport, Moritsch says. On the counter jib there are also new ideas, including having the tie bar already fixed.
Things are happening on the technology side, too. "We have developed in-house a new software system with ABB, a new inverter concept with software key plug and play, a black box, and remote assistance as a standard feature on all our cranes," Moritsch says. Components used include in-house developed winches and mechanisms with Brevini gearboxes, Magnetic and Sicme motors, and Rothe Erde slew rings. "We have tried to be innovative – following the Moritsch tradition," Moritsch concludes.