Toyota to distribute Aichi in North America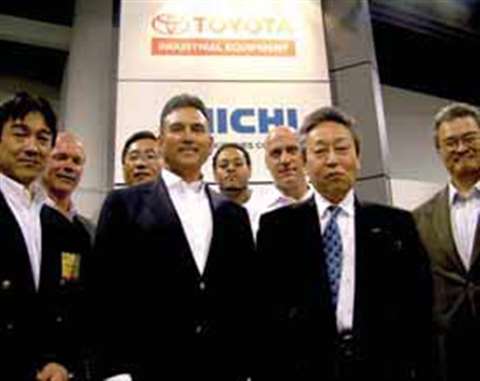 Aichi Corp aerial platforms are to be distributed in North America by Toyota Material Handling USA (TMHU) from this summer onwards, revealed the company at ConExpo.
Toyota, which is Aichi's parent company, will use the strength of its US forklift company to provide Aichi with a nationwide sales and service network. TMHU has 40000 industrial forklifts in service in North America and also manufactures forklifts at a facility in Indiana.
Dr Shankar Basu, president and chief executive offcer of TMHU, told Access International that Aichi would benefit from Toyota's extensive network in North America. He would not comment on any plans that Aichi might have to manufacture lifts in the US.
The Aichi products will still be sold under the Aichi brand through the Toyota sales network. Toyota is also planning to sell a range of Toyota skid steer loaders in North America later this year. Dr Basu said full details of the sales alliance would be revealed in the summer. Toyota has been selling forklifts in North America for over 40 years and has 69 dealers in the US.