Training takes off in Germany and Switzerland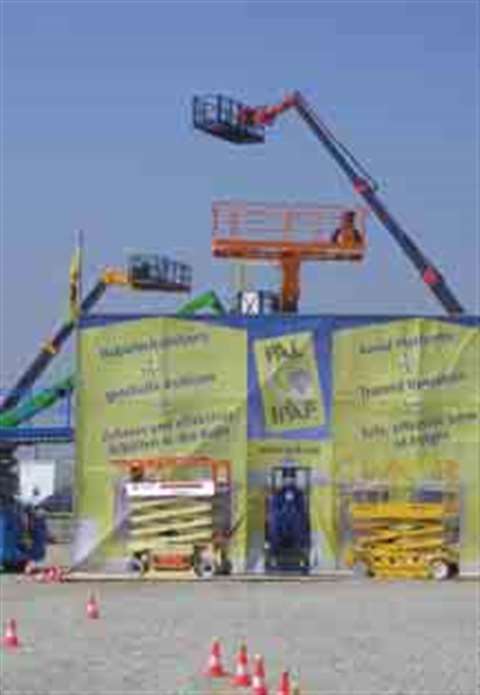 Following IPAF's high-profile demonstrations at the Bauma fair in March 2004, aerial work platform operator training has developed rapidly in Germany and Switzerland.
Close collaboration has been established with the Swiss workplace safety authority SUVA and the German training organisation VDBUM. Constructive talks have also been held with the German trade association BBI.
In Switzerland, SUVA has recognised the IPAF training scheme, prompting many leading Swiss companies to adopt IPAF guidelines and work closely with IPAF, including UPAG, Rosenbauer, Maltech, SkyAccess, Alfa3000, Krapf ' Quintino and Mietlift AG.
IPAF membership has grown rapidly in Germany too. Training courses are being offered by market leaders such as Gardemann, Gerken, Zooom and Cramer, and manufacturers such as Wumag, JLG, Genie, Haulotte and Bronto are also conducting operator training.
By the end of 2004, 29 IPAF instructors had been trained in providing uniform certified training to operators of mobile platforms according to ISO 18878, and an additional 18 IPAF training centres had been established, with more to come due to the continuing large amount of interest.
Reinhard Willenbrock, IPAF's Germany representative, said: "Companies have clearly recognised their responsibility towards their customers, and consider their IPAF operating training courses not just to be an additional, lucrative service that they can offer, but also recognition of the fact that in future it won't be possible to operate without proper training."
He added: "The sector now recognises the purpose of training and the importance of being members of an independent association that also takes responsibility for a number of other areas including legal matters, standards committees and accident prevention."
IPAF managing director Tim Whiteman said: "The outcome of all our efforts at Bauma 2004 has surpassed our greatest hopes and expectations. The international influence of IPAF in the access industry continues to grow rapidly."