Tricky job for Moh Seng
By Laura Hatton29 May 2014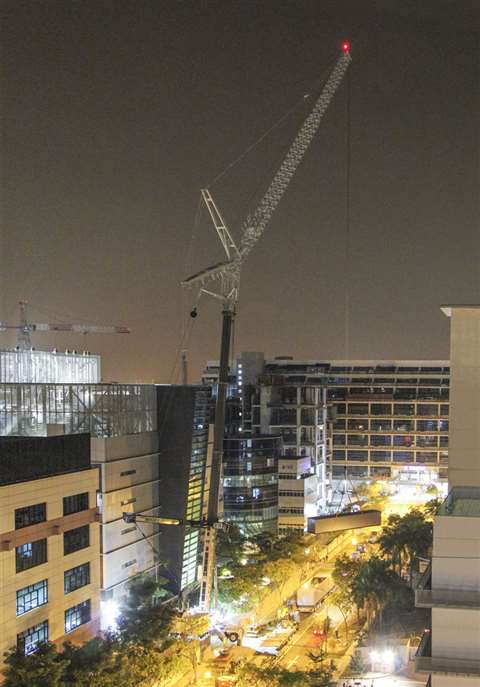 Crane rental company Moh Seng Cranes, based in Singapore, used a Liebherr LTM 1750-9.1 wheeled mobile telescopic crane to help install generator sets on top of an industrial building.
The nine-axle LTM 1750-9.1 is the first of its type in Southeast Asia. It has a fast erection time and it can travel on public roads, even with the complete telescopic boom on the vehicle, the manufacturer said.
The generator sets each weighed 21 tonnes. They were installed on top of an industrial building at a working radius of 70 metres, a company spokesperson said. For the task the LTM 1750-9.1 was configured with a 66.5 m luffing jib in a TYVEN configuration with a Y-guying system and a telescopic boom extension.
Jovan Yap, Moh Seng managing director, said, "The LTM 1750-9.1 was chosen for its excellent hoisting capabilities as well as versatility in site mobility where space restrictions can be especially challenging."