Trico Lift receives safety award
By Lindsey Anderson24 November 2008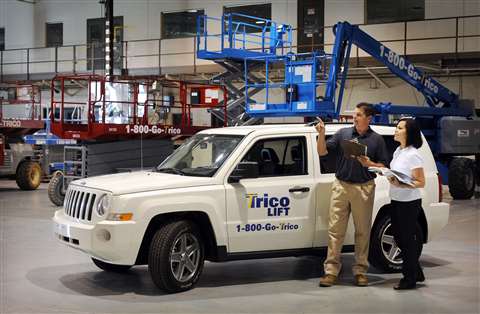 Trico finishes nearly two-years without a recordable incident and has been awarded the American Subcontractors Association of New Jersey's 37th Annual Safety Award.
Trico, an aerial rental company based in New Jersey, was given the award, according to the association, because it helps "define excellence in safety and serve as a role model for member companies."
Ken Pustizzi, CEO and president of Trico, said his company started a mission in 2005 to work toward the highest safety ideals in the industry. "We recognized we had been fortunate and that the protection and well-being of our employees would be reinforced through added safety measures," he said. "This award is a tribute to our employees who continue to work safely having achieved a near two-year record without a lost-time or recordable incident, an accomplishment which continues to receive industry-wide recognition."
Employee and operator training is a must for safe operations, said Steve Phillips, Trico Lift vice president of safety. He also went on to say, "Scheduled maintenance inspections performed on each fleet unit occur at least every 90 days and often exceed OSHA inspection mandates."
Trico also insures that equipment is always 100 percent OSHA and ANSI compliant.