Turkish housing paradox
By Sandy Guthrie22 February 2018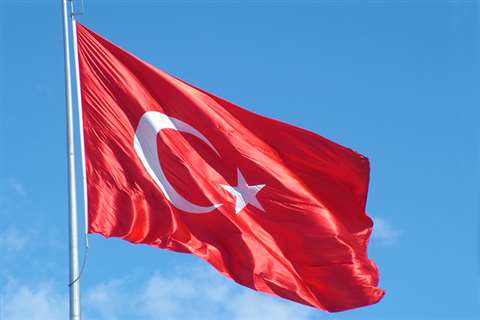 The Turkish housing market is seeing building construction costs rising by 22.8% unadjusted, or 9.8% in real prices, while real housing prices have decreased by up to 7%, according to the Turkish member of EECFA (the Eastern European Construction Forecasting Association), which conducts research on the construction markets in eight Eastern European countries.
Professor Dr Ali Türel of Çankaya University's Department of City & Regional Planning, Ankara, Turkey, said it was a paradoxical situation that Turkey was facing.
He reported that in terms of total floor area, Turkey was the leading producer of housing in Europe.
Annual starts are around 1 million dwelling units with about 150 million m2 of total gross floor area, he said. Completions average 750,000, with between 110 and 120 million m2 of gross floor area.
The number of newly-formed households in recent years has been between 500,000 and 550,000 thousand, and when renewal of risky housing against natural disasters is added, annual housing need can be estimated at 650,000 to 700,000 dwelling units, he added.
Housing starts between 2010 and 2016 were about twice that, and housing completions about 50% greater than the number of newly-formed households.
He pointed out that Syrian refugees may also have created additional housing demand, by as much as 500,000 dwelling units since the beginning of the war in Syria.
"High levels of housing production occur without much state intervention to the housing market, as most of the conventional housing policies of the welfare state have not been introduced in Turkey," said Türel.
"The supply side is favoured more than demand side in state policies, as evidenced by incentives recently provided to builders. Some additional construction rights beyond that determined by Floor Area Ratio (FAR) for each parcel were granted to builders by a by-law in 2013. Such additions, most of which can be made to the basement of buildings, were limited by 30% of FAR in 2017 due to reactions of professional organisations."
He said that another incentive of the 2013 by-law was reducing rear garden distance. This has enabled builders to produce housing on parcels of land that had been judged to have insufficient depth under the old by-law.
"Otherwise, housing markets operate under a highly competitive environment without much state intervention," he said. "Primary support to moderate-to-lower income people in housing acquisition is producing housing on publicly-owned land by the Housing Development Administration (HDA), a department attached to the Prime Ministry selling at affordable conditions.
"However, HDA's share in housing starts and completions has remained 6 to 9%, although the actual need is much greater."
Türel reported that the private sector had been dominating housing production with a 92.2% share in 2016. Building co-operatives, having produced about 2.5 million owner-occupied houses since 1934, had an only 1.3% share in 2016.
Construction costs
He said that housing construction costs in Turkey had been increasing at the level of inflation until the fourth quarter of 2016, in spite of the large amount of building construction.
"However, this trend changed, as massive rises in building construction costs occurred in 2017, together with building materials prices that have risen about twice the rate of inflation and 2 percentage points above the rate of increase in building construction cost.
"Such a sharp increase in building material cost can be attributed to the about 30% rise in the value of foreign currencies against the Turkish Lira since the fourth quarter of 2016."
The national average of the housing price index, produced and published by the Central Bank of Turkey, increased by about a 50% higher rate than inflation rate until the end of 2015, said Türel.
He added that it could be concluded that demand, supply and price relationships appeared to be in effect in the Turkish housing markets. Falling housing prices when building construction cost is rising may not be considered as a surprising outcome following a long period of high levels of supply, he said.