Two-way telematics from Trackunit
By Euan Youdale28 August 2013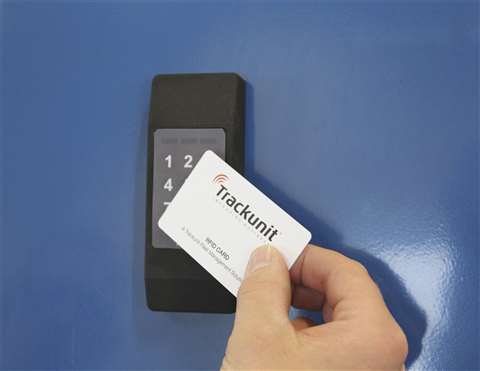 Trackunit is set to launch a telematics and access control system designed for the rental industry.
The 401 SmartID brings together access control features and a GSM/GPS fleet management system in a single box. And, according to the manufacturer, it is the first time two identification solutions have been available in one unit.
It allows the operator access to the machine by entering a unique PIN code or with a personal identification card. If personal identification cards are preferred, it is possible to use existing company access cards.
"The combination of PIN code identification and card identification in one, single solution is an innovation in the field of access control," said Jesper Rom Knudsen, Trackunit head of direct sales. "It gives our customers the opportunity to choose the exact user identification solution that matches their company and their need for flexibility."
A PIN code can be sent to a user in a text message or by calling it in, allowing quick access. New users can be created easily, said the company, and the sysytem can handle an indefinite number of PIN codes.
"By offering easy PIN code access, Trackunit 401 SmartID paves the way for new business opportunities for rental companies, for example in connection with large building or infrastructural projects," said a company spokesman.
"Rental companies can set up unstaffed and remote-controlled depots keeping a stock of machines at large job sites and rent out equipment at very short notice. If a contractor suddenly needs a certain machine, the rental company can remotely add a new user and text a PIN code that gives immediate access to the machine in question.
"With information from the fleet management system, it is possible for the rental company to accurately bill multiple contractors and sub-contractors for their exact machine usage after the rental period has expired," added the spokesman.