UE secondary guarding light launch
By Euan Youdale19 September 2016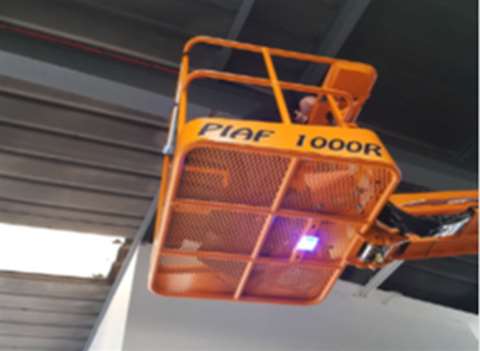 Utility Equipment (UE) has launched a tough, high-powered, low profile LED light for secondary guarding equipment.
"In addition to protecting the operator secondary guarding systems should alert the team on the ground to a potential incident in the air," said a UE spokesperson.
The location of the system warning lights, regardless of which system is fitted, can be compromised by the type of lights available on the market, according to the manufacturer.
Typically beacons are easy to catch or crush due to their shape and size, while those mounted under the basket are regularly smashed, and lights on the front of the cage can be difficult to see. A base-only beacon does not immediately highlight the incident zone, the company added.
The low profile - 11mm - light offers 150° of light output and is made from extremely tough medical grade polycarbonate. It is designed for placement underneath the basket - the most visible position and one that best highlights the incident area to the ground team.
"This is a universal fit, suitable for all machines with secondary guarding systems and can either replace existing lights or enhance the system with additional visibility," added the spokesperson.