UK ends heavy goods vehicle MEWP exemption
By Euan Youdale20 September 2017
The UK Government has announced the end of the current exemption for HGV-mounted MEWPs from annual MOT inspections, following a wide-ranging industry consultation.
The announcement, made by Jesse Norman MP, minister for Roads, Local Transport and Devolution, warns that the current exemption for specialist vehicles mounted on a HGV chassis will be removed from May next year.
MEWPs mounted on a Heavy Goods Vehicle based chassis with a Gross Vehicle Weight up to 44 tonnes will be required to undertake road worthiness inspections at an approved MOT inspection site. This will also affect the requirement for these vehicles to be submitted to Whole Vehicle Type Approval before being registered for the first time. The Goods Vehicles (Plating and Testing) Regulations 1988 will be amended and will come into force from the 20th May 2018. Larger MEWPs which come under STGO rules will continue to be exempt for practical reasons. Further information will follow from the DVSA on the planned approach and timing for bringing these vehicles into testing.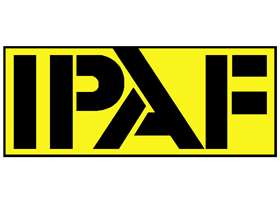 The International Powered Access Federation (IPAF) was one of the key respondents to the initial consultation, and has also worked in close conjunction with machinery operators, rental companies and other industry bodies including the Construction Plant-Hire Association (CPA) to formulate its response and to vocalise issues and potential problems concerning the proposal to remove the exemption and its implementation.
During the consultation operators and owners of lorry-mounted MEWPs pointed out that current technical guidance requires a strict inspection, maintenance and thorough examination regime that means HGV-mounted access equipment is constantly being assessed and therefore already subject to more stringent testing in terms of safety and roadworthiness than the current HGV MOT regime requires.
There were also concerns raised surrounding the practicality of testing machines annually during a set month in line with MOT expiry and renewal dates, when in many cases the vehicles will be on-hire and away from home depots, in some cases for months at a time. Moving vehicles off-site to fulfil an annual MOT inspection will be a cause for major expense and inconvenience, and may force often very large vehicles to
ISO 9001:2008
The world authority in powered access certified
travel on the highway to a test centre before returning on site to continue with contracted work.
There were concerns that many testing centres will not be able to handle the very largest and heaviest vehicles, some of which are mounted with MEWP equipment that can extend to 90 metres in height; some operators queried whether it may therefore be possible to build in an MOT-compliant roadworthiness certification into their existing regular inspection, maintenance and thorough examination regimes.
Rupert Douglas-Jones, Technical & Safety Officer at IPAF, comments: "We are continuing to work with the Department for Transport to fully interpret the proposed lifting of the MOT exemption for HGV-mounted MEWPs and to minimise the impact for owners and operators of this specialised equipment. As soon as further information is available from the DVSA on the planned approach and timing for bringing these vehicles into testing; we will let all UK members know.
"The exemption has not been lifted for all categories of HGV-based specialist equipment. There may still be some flexibility in the way these changes are applied and phased in to minimise disruption to normal business operations; we will continue to convey the concerns and suggested solutions IPAF members express when it comes to complying with the revised legislation."