UK government backs housing
By Sandy Guthrie23 November 2017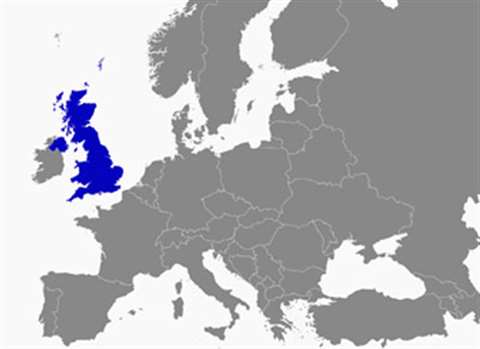 A new package of financial support for housing worth £15.3 billion (€17.18 billion) over the next five years has been announced by the UK government, which it said brought total support for housing to at least £44 billion (€49.41 billion) for this period.
In his Budget speech on 22 November, UK Chancellor of the Exchequer Philip Hammond said the government was "determined to fix the dysfunctional housing market, and restore the dream of home ownership for a new generation".
He said the only sustainable way to make housing more affordable over the long term was to build more homes in the right places. He claimed that government action had already increased housing supply to 217,000 in the period from 2016 to 2017.
Hammond said the new measures would put housing on track to reach 300,000 per year thanks to the new package, and the introduction of planning reforms that would ensure more land was available for housing, and that maximised "the potential in cities and towns for new homes while protecting the Green Belt".
The Budget announced a £1.7 billion (€1.91 billion) Transforming Cities Fund to improve local transport connections. The Budget also committed to specific improvements for the Tyne & Wear Metro in the north east of England, and rail and road connections in the Cambridge-Milton Keynes-Oxford corridor.
Richard Beresford, chief executive of the UK's National Federation of Builders (NFB), said, "The budget shows that the government has listened to the construction industry when it comes to solving the housing crisis."
Ian Fletcher, director of real estate policy at the British Property Federation, said, "The housing crisis didn't happen overnight and won't be solved in a day. We welcome the commitment from the Chancellor today to long-term solutions, and actions that seek to take that commitment forward.
"What excites us is the commitment to infrastructure, the opportunities that places like Oxford-Milton Keynes-Cambridge will provide, and the more flexible use of government support through measures like guarantees, to support housing delivery."
Ian Anderson, partner in global real estate firm Cushman & Wakefield's planning and development team, said, "The government has an enormous mountain to climb to achieve 300,000 homes per year by the 2020s, and tackle decades of undersupply, yet today's Budget was certainly no 'game changer' moment for the development market.
"The focus must be on delivery," he said.
Beresford at the NFB said, "The budget shows that the government has listened to the construction industry when it comes to solving the housing crisis. Although there is much more to do, we look forward to working alongside the government in enabling construction SMEs (small and medium-sized enterprises) to solve Britain's housing crisis."