UK growth after flat period
By Thomas Allen05 February 2018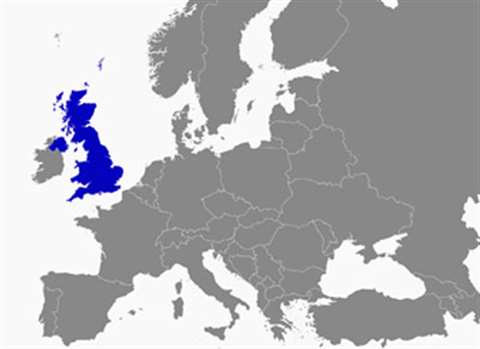 The Construction Products Association (CPA) has predicted that construction activity in the UK will rise by just 0.2% in 2018, before growing by 1.7% in 2019.
However, these overall figures hide a more varied picture across different sectors within the industry.
The predicted growth over the two-year period is expected to be heavily dependent on housing outside the capital, London, and infrastructure. Without these two, a 2% fall in overall construction output would in fact be forecast for 2018, followed by a flat 2019.
Private housing starts are due to rise by 2% in both 2018 and 2019, while infrastructure work is expected to increase by 6.3% in 2018 and then by a further 11.1% in 2019. Meanwhile, construction of offices is predicted to decline by 15% in 2018 and then fall again by 10% in 2019, and retail construction is forecast to drop by 5% in 2018 but rise by 2% in 2019.
Outside of private housing and infrastructure, less favourable UK macroeconomic conditions and uncertainty around slower growth prospects is expected to weigh on construction output in the private sectors.
The persistent uncertainty created by the slow progress of the UK government's negotiations with the EU regarding Brexit (the UK's decision to leave the European Union) was said to have considerably hindered major new investment in private sector construction. This is especially true for sectors that are particularly reliant on foreign investment, such as high-end residential and commercial office projects in London.
Immediately after the EU referendum, the CPA made assumptions about the post-Brexit period, after March 2019, on the basis that they would be revised once there was clarity on the government's post-Brexit objectives and the likely outcomes of the negotiations with the EU. However, the situation was said to remain unclear, and so the CPA has suggested that the uncertainty that has hindered new international investment in markets over the last 18 months is likely to continue into the foreseeable future.
The most important development since the last CPA forecast was said to be the liquidation of Carillion at the start of this year.
The UK construction element of Carillion's £5.2 billion (€5.87 billion) business accounted for £1.5 billion (€1.69 billion) per year.
Between 25,000 and 30,000 sub-contractors and suppliers are expected to have been affected by the liquidation, and construction work on solely Carillion sites was brought to a halt. However, joint venture projects should be largely unaffected since the partner contractor will take over Carillion's staff.
The full impact of Carillion's collapse was said to depend on the extent to which the UK government helps to address Carillion-related issues, as well as the speed at which the liquidator, PricewaterhouseCoopers, can transfer and re-tender existing Carillion contracts.