UK luxury building creates contractor pressure
By Neill Barston07 October 2014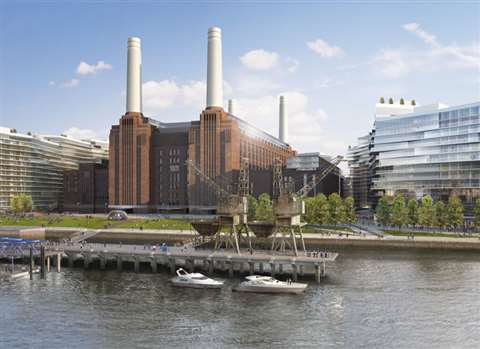 A new report has highlighted concerns that the pace of growth in UK high-end residential construction projects in London could outstrip contractors' ability to meet demand.
According to the study from building consultancy firm EC Harris, there is a total of £60 billion (€76.5 billion) worth of development in the pipeline within the capital, which has seen a resurgent market.
However, the company believed the scale of building meant that many of these schemes may not be delivered on schedule.
Harris's studies found that London had been perceived as a "property safe haven" with a record 25,000 luxury homes planned for the city this year - with property prices rising by more than 11% in the last year alone.
It found that pressure to meet tight schedules had seen strong competition between firms bidding for central London contracts, such as the redevelopment of Battersea Power station and its surrounding riverfront area.
The average price of property in London is now £400,000 (€510,000) - more than twice the figure of the rest of the UK, which has an average figure of £188,000 (€239,722).
Mark Farmer, EC Harris head of residential, said, "With the UK economy back on track and London deemed a safe haven for international property investors, it's not surprising that demand for luxury homes is fuelling ever-increasing development.
"Where we are starting to observe real problems, though, is in the construction process. There is simply not the capacity out there to meet demand and many projects will undoubtedly fall by the wayside or experience delivery difficulties due to sheer lack of resources.
"Many developers and investors, when in a position to do so, are therefore looking to jump the queue and are paying premiums for construction so they can deliver on promises they have already made to their buyers."