UK rail contract worth over €1 billion
By Joe Sargent19 June 2019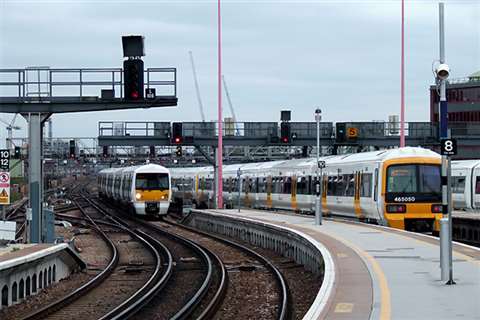 A £1.5 billion (€1.68 billion) contract to upgrade a rail network in London and the East Midlands in the UK has been won by Canadian engineering company SNC-Lavalin.
In a statement, the Montreal-based firm said its Atkins subsidiary has won a £1.5 billion (€1.68 billion) contract to design track upgrades for the UK rail management firm, Network Rail.
The project is expected to be worth up to US$500 million (€446 million) to the Canadian company in revenue.
SNC-Lavalin said Atkins will support the delivery of upgrade work across London North West, London North East and East Midland routes for the next decade.
Atkins president, Philip Hoare, said that in working with rail companies Network Rail and TSO, as well as the contractor Balfour Beatty, the company would "deliver critical track upgrades across the central region which is the biggest upgrade to Britain's railways in 150 years."
SNC-Lavalin, which employs 9,000 people in Canada, is currently at the centre of a corruption case that has plunged Prime Minister Justin Trudeau into a damaging political scandal.
Charges have been made suggesting SNC-Lavalin paid millions of dollars in bribes to obtain contracts in Libya between 2001 and 2011.
Trudeau's former justice minister, Jody Wilson-Raybould, has resigned from his cabinet accusing Trudeau aides of improperly pressuring her to settle the criminal case.
The case continues.