UK university project for Balfour Beatty
By Sandy Guthrie27 November 2017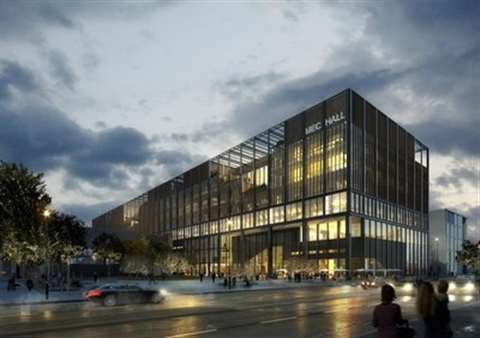 A £287 million (€321.03 million) contract has been awarded to UK-based international infrastructure group Balfour Beatty, by the University of Manchester to construct the Manchester Engineering Campus Development (MECD).
The four-year project is part of the university's ten-year Campus Masterplan.
MECD will house the university's engineering schools, teaching spaces and research institutes such as the Dalton Nuclear Institute and the BP-International Centre for Advanced Materials (BP-ICAM).
The university said it would consolidate the majority of its estate onto one main campus. MECD will also free up land holdings in the north of the campus, contributing redevelopment opportunities in a prime city centre location.
On completion, the facility will benefit from green construction techniques resulting in smart energy consumption, and advanced water recycling and waste systems. The development will have laboratories and lecture spaces for up to 7,000 students and 1,300 staff.
Balfour Beatty said that at peak construction, the project would employ a workforce of 1,000, including multiple apprenticeships and graduate placements. It said the project team would maximise the use of off-site manufacture and the latest in BIM technology "to optimise construction efficiency and deliver a smart facility of the highest standard".
Dean Banks, Balfour Beatty managing director, UK construction services, described the MECD as one of the largest single developments ever undertaken by a higher education institution in the UK.
He said, "We have extensive expertise in the higher education sector, having delivered schemes such as the Holyrood postgraduate village at the University of Edinburgh, the Diamond building for the Engineering Faculty for the University of Sheffield, and the Foundry Courtyard Student Accommodation Complex in Glasgow."
Balfour Beatty was appointed to the University's Construction Partnering Framework in May 2015, and has been working under a Pre-Construction Services Agreement (PCSA) since November 2015, enabling design development and early engagement with key supply chain partners.