Ultralight Combi from Scheuerle
By Ian Vallely06 October 2016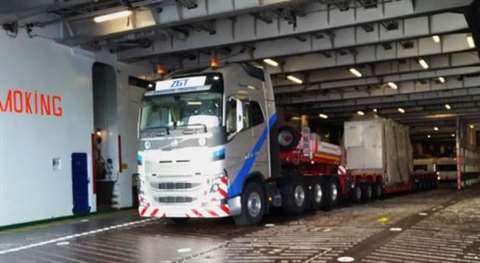 The UltralightCombi from Scheuerle (TII Group) owned by Croatian haulage contractor Zagrebački Transport since 2013 has travelled 300,000 kilometres without any downtime. The company has ordered another one.
Tomislav Sajko, Zagrebački Transporti owner, said, "The road system in the area aound our company premises is well developed, but the situation is often very different in the hinterland of Croatia. Added to this are also ferries, roundabouts and coastal roads – this is why we need a particularly manoeuvrable vehicle with a 2.55 metre width, otherwise there is no way through."
Since the acquisition of the first vehicle in 2013, Zagrebački transporti has continuously reordered axle elements and add-on components to cope with the wide range of combinations resulting from the increasing amount of transport assignments taken on by the company.
The lion's share of this is the transportation of transformers throughout Europe as Zagrebački transporti is the partner of the two largest manufacturers in the region.
A combination vehicle with a 12 tonne axle load, 2.55 m width, 650 millimetre axle compensation and a 60 degree steering angle, the UltralightCombi is suited to European roads. It can be coupled with the Scheuerle InterCombi and EuroCombi models and their accessories.