Universal takes on Grove for UK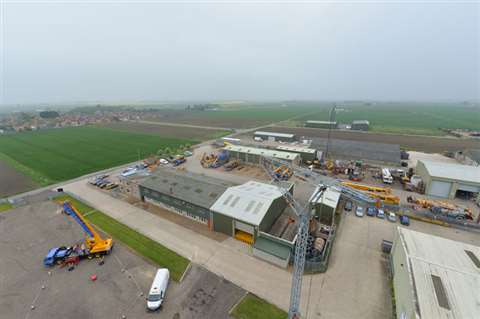 A division of The Crowland Cranes Group, Universal Cranes, has been appointed the exclusive UK dealer for Manitowoc's Grove rough terrain and Yardboss industrial cranes.
On offer will be the full range of rough terrain cranes, in capacities from 30 to 135 tonnes, and the Yardboss industrial range, from 8.1 to 22 tonnes capacity.
Commenting on the appointment, Peter Issitt, Crowland managing director, said, "We have the people and the facilities, Grove has the products – this mix has worked for years and our official partnership will pave the way for more successes long into the future."
Steve Barnett, Manitowoc UK director, said, "We've had strong relationship for a long time and I'm delighted to make this official. "Our work together has increased recently and I am confident that things will only get better. Universal's good customer base within the industrial sector will help capture more opportunities for our RT and Industrial products."
Crowland was established in the 1960s and has worked with Manitowoc for years. It is a comprehensive crane supply and service company, and is regarded as the UK's largest independent crane repair company, Manitowoc said. There are branches in Peterborough and Bury St Edmunds and 45 people providing crane sales, rental, on-site servicing, training, repair and refurbishment.