Unprecedented strength in Swedish equipment market
By KHL Staff08 December 2017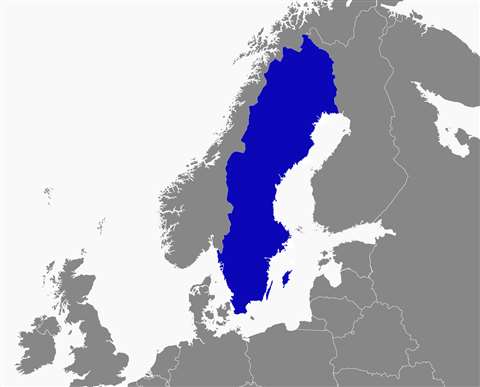 A four-year period of robust growth in Sweden from 2013 to 2016 has been reported in the latest Country Analysis from specialist consultant Off-Highway Research, with forecasts for this year pointing to double-digit growth, taking demand to well over 5,000 units, and the market expected to exceed this level again in 2018.
Demand in 2016 had already surpassed the high established at the peak of the pre-crisis boom in 2008.
Key product groups in Sweden included crawler, mini and wheeled excavators, and wheeled loaders. Sales of all four product types are expected to peak in 2017, before falling back moderately in 2018. However, sales are still expected to be sustained at historically high levels.
The market is being driven by a robust construction sector, focussed on Stockholm. This activity is expected to continue for the foreseeable future, helping to maintain a buoyant equipment segment.
The report said, "In the east of the country, projects in and relating to Stockholm have been identified that, should they all be completed, would see investment of €90 billion by 2030, of which €45 billion is housing related, the rest being infrastructure related.
"Work has in fact already started on some of these undertakings, such as the €3.1 billion Stockholm bypass. Other plans in various stages of development include the investment of €13 billion in railways and tramways, and €3 billion in expanding the metro system."
Click here for more details on Off-Highway Research's 128-page study on the Swedish off-highway equipment industry.