Unstoppable
By Euan Youdale10 July 2018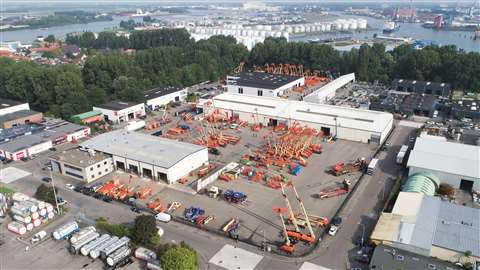 In Riwal's 50th anniversary year, Murray Pollok talks to the company's CEO Norty Turner about facing up to digitalisation, and the company's internationalisation strategy.
Riwal may be celebrating its 50th birthday this year but it's no surprise that CEO Norty Turner is most interested in its future.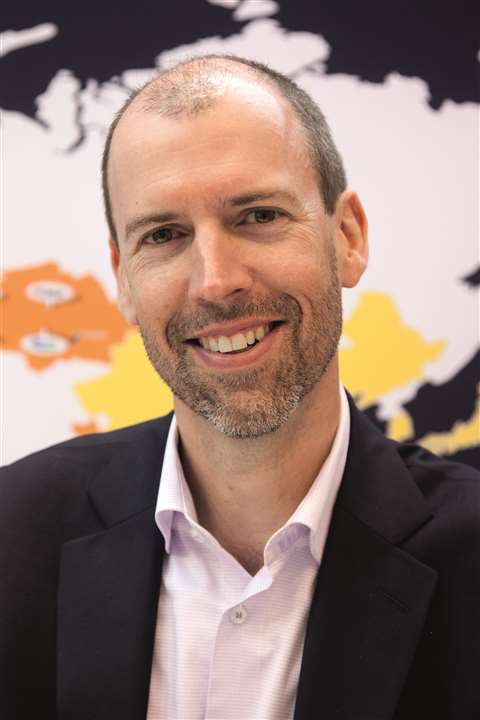 Speaking to AI in a Rotterdam hotel on a hot June day, he acknowledges the historical strength of the brand – "The thread is the brand, it's always been a very strong brand' – but the fact is the past six years have created a new Riwal; a version of the business that constitutes a step-change from its past.
This change is exemplified by the much talked-about 'The Riwal Way', the plan that encompasses operational efficiency, a consistency of approach, and an end goal of excellent "customer experience".
That programme is now firmly established – as it should be after 180 separate 'Kaizen' events – and Turner says the target of "delivering the best customer experience in the industry" has become a reality; "Not in all locations, but in many, we are delivering the best customer experience."
Among other things, the programme has translated into an improved financial performance. Return on capital employed (ROCE) has increased by a "tremendous amount" over the past five years and the business is extracting proportionately more revenues from an expanding fleet – most recently a 9% year-on-year increase in fleet allied to a 38% increase in revenues.
Strategy shift
Turner is not being complacent about the customer experience goal – that remains a project with no end - but there is now a definite shift in the strategy. The latest "deep dive" review, completed last year, saw Riwal adopt a new mantra: to be the first choice for jobs done at height.
"That's the vision, that's what we're building", says Turner, "The reason we say that is that the jobs don't change, but the solutions do, and that's where the future comes in. The solutions for those jobs will evolve, and aspects of digitalization and all kinds of new technologies will come in - 3D printing, drones, robotics, BIM and blockchain. All of this will impact our industry."
These new technologies are arriving and Riwal is responding. It has upgraded the post of 'IT manager' to 'digital director', a move that Turner says reflects its importance; "Digitisation is such a hugely impactful dynamic that it's critical we bring focus to that."
Some of this work is already manifest, such as the online rental capability that it offers customers and the client portal Access4U, linked to telematics, which allows customers to on- and off-rent via the touch of a button and see operating data. The associated Riwal Rental App was launched in March this year for Android devices and the iOS version will be available soon. It's too early to see the full impact of these tools, but Turner says "customers absolutely love it…it's going to drive returns."
Another of these new digital technologies is BIM (Building Information Modelling), which is starting to be integrated into Riwal's business, with digital descriptions of its machines being made available to customers for use in their computer models. "Our feeling is that the possibilities that BIM will bring are much larger than what is in place today", he says, between sips of fresh mint tea, "You are able to work with an entire construction site, and the leadership of that site, to optimise the fleet. To understand what should show up when, who should use what, and then track progress."
Riwal was also among the first European rental companies to sign up to the SmartEquip system, designed to provide rental companies with a single portal to order supplies, including machine parts, from multiple sources. Turner says it is already working in certain countries "and it's going well". He says it will make life easier for the company's technicians and increase wrench time "by making it so much quicker to find and source exactly the right parts."
Customer research
The roll-out has been slowed to coincide with the introduction of Riwal's new ERP system, which uses InspHire rental functionality coupled to a cloud-based ERP system from Oracle's Netsuite.
This talk of digital projects leads him to innovation, and the notion that for Riwal it isn't about sitting in a room with colleagues and brainstorming: so-called idea-driven innovation. That, he says, has a notoriously low success rate. "Another way to do it is to be outcome driven, where you go to your customers, not just a few, but a few hundred, and they tell you what are their unserved needs; their pain-points", says Turner, "That data tells you what keeps coming up for them. Then you can identify the extreme opportunities, the high opportunities, and that guides your innovation, what digitalisation tools and what marketing and operational actions are needed."
That project is still underway so he can't reveal much about the opportunities that might arise, extreme or otherwise. Along with the opportunities of digitisation come potential dangers, such as the power of online aggregators to commoditise the rental business. Turner says he has been watching the online rental players, looking at their track record of success and growth; "In the end, the experience that the customer has is the most important part of the business."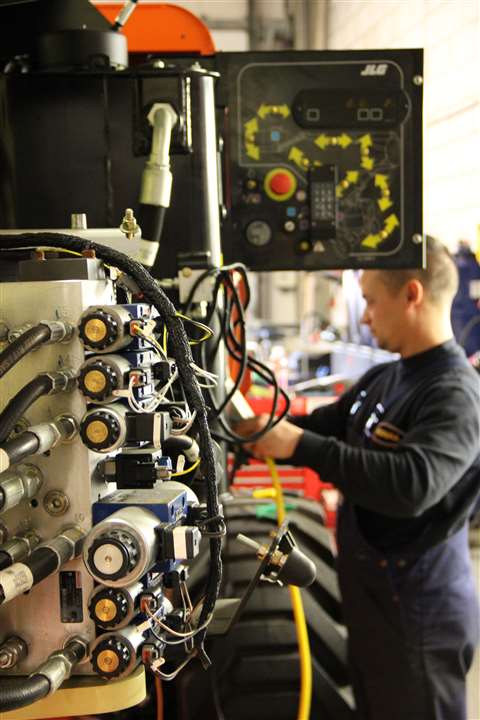 He views the rental of aerial platforms as a service that adds value, particularly in relation to safety and productivity, and that these considerations will trump price. He points out that online aggregators in the B2C market, such as Booking.com for hotels, add features such as popularity, customer feedback, quality levels, that take the customer beyond price.
There is also the natural concerns that any company might feel about emerging technologies. Are we falling behind? Are we exploiting the opportunities?
Is he comfortable with where Riwal is on the digitalisation path? "The thing is, computing capacity is expanding at a geometric pace, not linear, and that capacity is enabling so many new technologies, and it's happening so very fast. Are we comfortable? We're comfortable with the fact that we have the awareness, and with the fact that we have done a deep dive on our strategy and digitalization is a big part of that."
Europe based
Of course, Riwal's strategy has also been about internationalising the business. Around 70% of revenues are still generated in Europe, but operations in the Middle East and parts of Asia, including India, have helped drive growth. "Europe is our home base, and we are a European company", says Turner, "We will always extend and strengthen Europe, and there are still several areas of Europe where we will expand. And of course our industry and business model – the economies of rental – just make so much sense, no matter which markets you talk about."
He also makes the point that Riwal doesn't need to have a physical location in a country to operate there. There are territories where Riwal machines are working, often in partnership with local rental partners. In fact, Riwal is sharing its 'The Riwal Way' experience with some of these partners, and even considering whether it will make this knowledge available on a wider consultancy basis. For the moment, it is acting as a useful tool to help its rental partners in certain markets.
Back in Europe, Italy is an obvious example of a European market yet to have a Riwal depot. Turner says only that his colleague Pedro Torres has "tremendous experience in Italy" and it falls under the list of countries that the company is evaluating. Elsewhere in its home region, Turner says he is pleased with the performance of the company's operations this year. No Brexit wobbles in the UK and further potential for growth; a successful integration of AFI Gmbh in Germany; good levels of business in the Netherland; and a special mention for the French operation, which he says has "really driven value" in the year to date.
Growth target
The international growth plan will focus on markets that are growing, such as in Asia and the Middle East. That also explains the decision to sell its business in Brazil last year.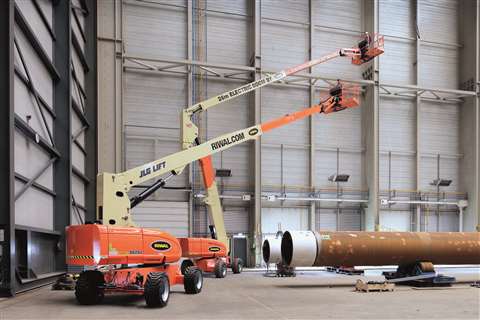 Acquisitions will play a part, of course. Adding AFI Gmbh was an example and more are likely in the coming years, not least because in February this year Riwal appointed Søren Rosenkrands - its long-time senior manager - to the new post of chief business development officer, responsible for exploring acquisitions and partnerships internationally.
Do they have the resources they need to make acquisitions? "We have a strong backing from our owner, ProDelta, who has been very supportive of the transformation of the company", says Turner. Evidence of that is the €88 million that Riwal will invest this year in more than 3000 new machines, of which 75% will be for fleet expansion in support of the international push.
North America is, of course, the biggest single market for aerial platform rental, what about a Riwal operation there? "We're not scared of competition anywhere", he says, "It would also fall under the general evaluation of markets worldwide. It is not in the upper range of priorities at this moment." Is it outlandish to imagine a US presence for Riwal within five years? No it's not, he replies.
That kind of move really would make headlines, and shows Riwal's level of ambition. It brings to mind something Turner says early in the interview, likening the culture change at the company to "a freight train. Unstoppable." It's also a fitting description of a company celebrating 50 years in business.