Up and down at Manitowoc
By Alex Dahm07 February 2020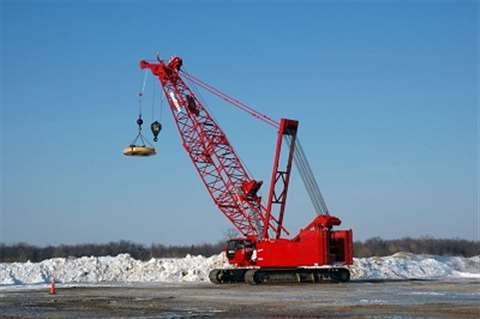 Full year 2019 net sales at Manitowoc were flat at US1,834 million, down 0.7 percent from the $1,847 million of 2018.
Adjusted earnings before interest, taxes, depreciation and amortisation (EBITDA) was $156.6 million, or 8.5 % of sales, up by $40.4 million on the year before. Operating income, at $108.4 million in 2019, was up from a loss of $19.3 million in 2018. Also up was net income to $46.6 million, from a loss of $67.1 million in 2018.
Commenting both on the fourth quarter and full year 2019 results, Barry Pennypacker, Manitowoc president and CEO, said, "I am pleased to report another quarter of improving year-over-year adjusted EBITDA margin and strong cash generation as we reduced inventory from June 30, 2019, by approximately $91 million, exceeding our expectations. Our fourth-quarter results contributed to what was an outstanding 2019 for Manitowoc. The four strategic priorities of The Manitowoc Way continue to generate results that prove our ability to deliver on our commitments."
For 2020 Manitowoc forecasts net sales between $1.6 and $1.7 billion and an adjusted EBITDA figure between $85 and $115 million.