Upgrade for Demag Boom Booster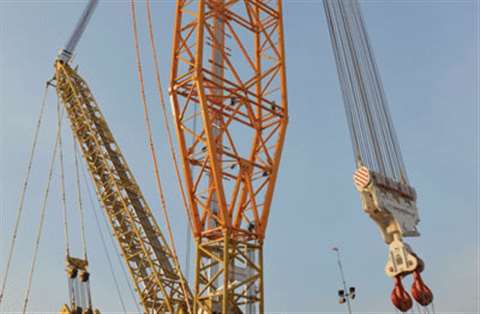 Terex Cranes has extended the reach of its Demag Boom Booster kit for the 650 tonne capacity CC 3800-1 lattice boom crawler crane.
It extends the reach to a maximum system length of 183 metres. Boom Booster is a series of new structural sections that replace the standard ones in the boom. Up to nine, each 12 metres long, can be used with two adapters. The new configuration increases the total possible kit length to 108 m. Another part of this, so that the boom can get off the ground, is a 2.5 m extension to the superlift mast which can now be up to 42 m long.
Typical Boom Booster applications on the CC 3800-1 include heavy lifting, high reach applications, for example, wind turbine erection, power plant installation and petrochemical industry jobs.