US$ 11.1 billion for Rio Olympic facilities
By Chris Sleight05 October 2009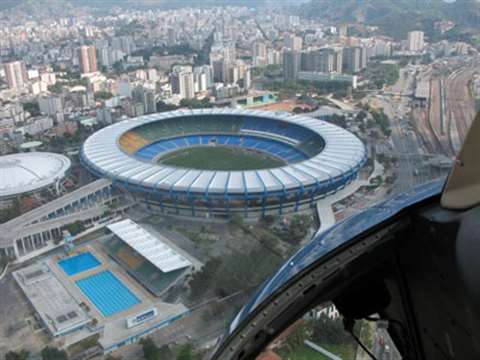 Having won the right to host the 2016 Olympic Games, the Brazilian city of Rio will spend an estimated US$ 11.1 billion building facilities and supporting infrastructure. Rio will also host the 2014 FIFA Soccer World Cup, and some venues will be used for both events.
Venues for the games will be held in four areas of the city - Barra da Tijuca, Copacabana, Deodoro and Maracana. The main stadium will be in Maracana, while Barra da Tijuca will also be the location for the Olympic Village. Stadiums in Salvador, Sao Paulo, Belo Horizonte and Brasilia will be used for both the 2014 World Cup as well as the Olympic soccer tournament.
International Olymp0ic Committee (IOC) president Jacques Rogge said, "Rio de Janeiro presented the IOC with a very strong technical bid, built upon a vision of the Games being a celebration of the athletes and sport, as well as providing the opportunity for the city, region and country to deliver their broader long-term aspirations for the future."
An estimated 205 countries will send a total of 12500 athletes to the 2016 Olympics. It will be the first time the event has been held in South America.