US$13 billion investment for JFK
By Andy Brown09 October 2018
A US$13 billion plan to modernise John F. Kennedy International Airport (JFK Airport) in New York, US, has been announced by New York state officials.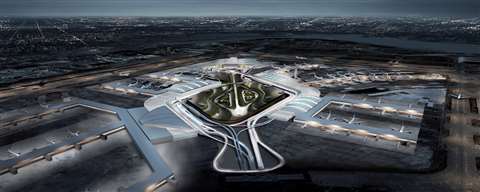 The plans will see the addition of two new terminal complexes, as well as the modernising of airport infrastructure to incorporate the latest in passenger amenities and technological innovations.
New York Governor, Andrew Cuomo, said, "This historic investment to modernise JFK Airport and the surrounding transportation network will not only ease travel through this major hub, but it will ensure JFK joins the ranks as one of the finest airports in the world."
The terminals will boost the airport's capacity by 15 million passengers per annum.
On the airport's south side, the proposed new terminal will be developed by the Terminal One Group, a consortium of Lufthansa, Air France, Japan Airlines and Korean Air Lines. Their investment will be $7 billion.
On the airport's north side, JetBlue will develop the $3 billion terminal building. Terminal 7 will be demolished and combined with the vacant space left by the demolition of Terminal 6 in 2011.
Construction will commence in 2020 with the first new gates set to open in 2023 and substantial completion expected by 2025.