US$550 million Texas medical complex
By Joe Sargent26 February 2020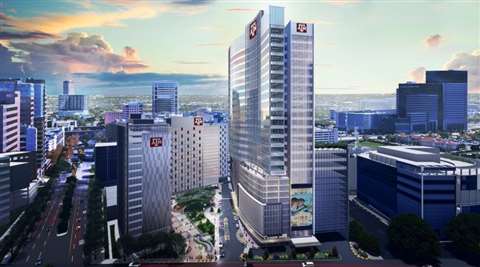 The Texas A&M University System has announced it plans to invest US$546 million to build a new medical training complex near the existing Texas Medical Center in Houston, US.
The complex, which will include the renovation of one building and the construction of two others, is intended to facilitate the university's Engineering Medicine, or EnMed, programme and provide housing for medical and nursing students in Houston.
Within the estimated budget of over half a billion US dollars, US$145 million has been set aside for the purchase and renovation of an 18-storey building. Renovation works on the building are expected to be finished this summer.
A further US$401 million in private sector money is also being invested in the construction of two new towers, with the private developer Medistar Corporation working alongside American Triple I Partners, founded by Texas A&M alumni Henry Cisneros.
One of the towers, a 19-storey building, will have 572 units, 704 beds and a parking garage. Expected to be completed in June 2022, Texas A&M medical students and Prairie View A&M nursing students will be given priority for housing.
The third building, also privately funded, will be a 30-storey medical office building with a 13-storey parking garage.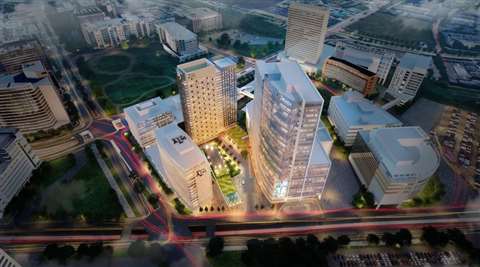 This 'final stage' of construction has a scheduled completion date of June 2023.
Greg Hartman, a vice chancellor at Texas A&M University System and interim senior vice president of the Texas A&M Health Science Center, said the investment will fill a need for more facilities in the area.
"We saw a need for student housing and medical offices in Houston. Plus, our EnMed students needed the facilities to create the latest medical devices," Hartman said in a statement.
"So we began the process of expanding the Texas A&M footprint in Houston and I believe the work done by Aggies in Houston will be life-changing for a lot of people."