US$8 billion Indonesian high-speed railway nears completion
By Catrin Jones21 April 2022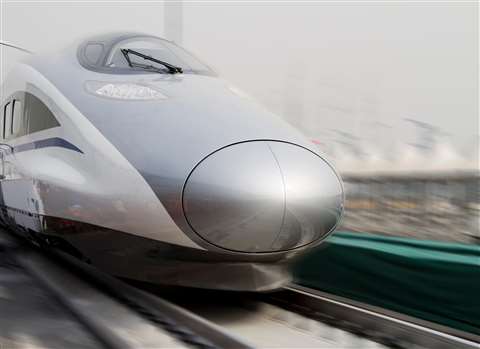 Construction of the 142km Jakarta-Badung high-speed railway in Indonesia is reported to be on around 80% complete. 
Launched in 2015 the price tag for the rail link has increased from US$6 billion to more than US$8 billion. The current estimated completion date is for late 2022, two years behind the initial schedule.
The project falls under China's Belt and Road Initiative (BRI).
West Java Governor M. Ridwan Kamil stated to the Indonesian news agency, Antara News, that the Jakarta-Badung high-speed railway will be complete by November 2022 – in time to run test trains for the G20 meeting that is being held in Bali.
The firm responsible for the construction of the railway, PT Kereta Cepat Indonesia China (KCIC), met with Kamil and informed him that the development is on target and is currently 80% complete.
KCIC is a joint venture consortium of Chinese and Indonesian state-owned firms that run the railway.
Kamil added that the line will be in operation and open to passengers in June 2023.
The construction of the high-speed line will enhance transportation across the country and reduce travel time between Jakarta and Bandung from around five hours to approximately 40 minutes.
The 142km line has four intermediate halting stations, at Halim, Karawang, Padalarang, and Tegalluar in addition to 13 tunnels.