US$84 million Bolivian highway completed
By Andy Brown04 June 2018
A US$84 million 45km two-lane highway has been completed in Bolivia, replacing what was one of the ten most dangerous mountain roads in the world.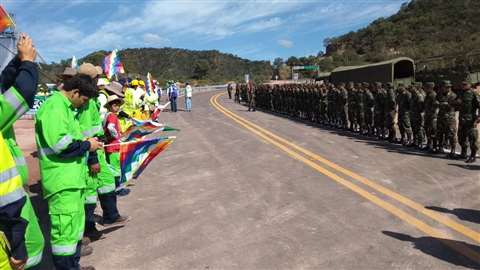 The project required the construction of three new bridges, more than 200 transverse drainages and other hydraulic infrastructures that guarantee the road is passable during the rainy season.

Built by IBT's parent company, Eurofinsa, the Entre Ríos-Palos Blancos Highway crisscrosses six rivers, large ravines, and six mountainous areas with waterfalls more than 99m high. It is the most complex project connecting the city of Tarija with the O'Connor and Gran Chaco provinces.
The highway project generated more than 1,000 direct and indirect jobs, making it the main source of income for dozens of local families.
IBT is a business group specialising in the development of public works, implementation of construction projects and equipment for public institutions.