US construction up again
By Chris Sleight02 October 2015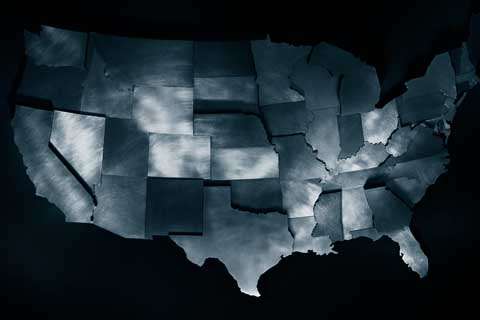 Construction put in place in the US for the 12 months to the end of August was up +13.7% on a year ago to US$ 1.09 trillion, according to the US Census Bureau. This is the highest US construction output has been for seven years.
August saw residential construction for the rolling 12-month period rise some +16.4% from where it was a year ago to US$ 390 billion. Meanwhile the value of non-residential construction was up +12.3% to US$ 696 billion.
Within the residential segment, which is more than98% privately funded, there was a clear leap in the new multi-family segment, which was up +24.7% on a year ago. However, this represents only about 14% of the residential market by value. The majority of the market is in the private single-family home segment, which was up 16.1% from a year ago to US$ 219 billion.
There was growth across the board in the non-residential construction sector, apart from in religious buildings, which account for only a fraction of a percentage of the market. The most striking growth was in construction of manufacturing facilities, which was up +57.6% compared to a year ago, to US$ 92.6 billion for the rolling 12 months. There was also strong growth in office, commercial and amusement & recreation construction.
Most of the growth in general over the last 12 months has come from the private sector. Privately funded construction was up +16.5% at the end of August compared to a year ago at US$ 788 billion. This equates to 72.5% of US construction output. Publicly funded construction was up only +7% over the same period to US$ 298 billion.
Although the growth in the industry has been welcomed, some commentators have sounded a note of warning about the problems it may bring. Stephen E. Sandherr, chief executive officer of the Associate General Contractors of America (AGC) trade association said, "While it is great to see growing demand for construction, many firms won't benefit if they don't have enough workers to get the job done. Without a better approach to attracting and preparing future construction workers, construction projects are likely to get more expensive and take longer to complete."