US government finds $562m in funding for coastal flooding resilience work
By Neil Gerrard25 April 2023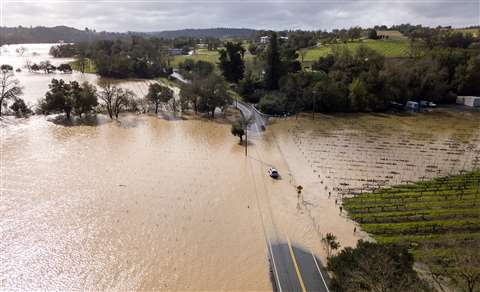 The US government has recommended $562 million in funding for nearly 150 flooding resilience projects across 30 coastal states and territories.
The government is making the awards under National Oceanic and Atmospheric Administration (NOAA's) Climate-Ready Coasts Initiative.
The funding is coming under the Bipartisan Infrastructure Law (BIL).
It includes:
$477 million for high-impact natural infrastructure projects strengthening coastal communities' ability to respond to extreme weather events, pollution, and marine debris; restoring coastal habitats; building the capacity of underserved communities to address climate hazards and supporting community-driven restoration.
$46 million in additional funding through the NOAA National Fish and Wildlife Foundation National Coastal Resilience Fund partnership for projects that will help communities prepare for increasing coastal flooding, sea-level rise and more intense storms, while improving thousands of acres of coastal habitats.
$39.1 million in non-competitive funding to the 34 state and territorial coastal zone management programs and 30 national estuarine research reserves that work in partnership with NOAA under the Coastal Zone Management Act.
In the first year, NOAA's BIL Climate-Ready Coasts exceeded the funding available. In response to this high demand, NOAA is leveraging these requests with funding from the Inflation Reduction Act.
NOAA administrator Rick Spinrad said, "NOAA has a long history of working with community partners to advance our understanding of coastal processes, conserve coastal resources and restore habitat in ways that benefit wildlife, people, and the economy.
"Funding through the President's Investing in America agenda allows us to super-charge these activities so that communities facing all types of climate impacts can prepare for what's ahead, create climate-smart jobs and build economic resilience, and ultimately thrive."