US state passes US$45 billion construction bill
By Leila Steed01 July 2019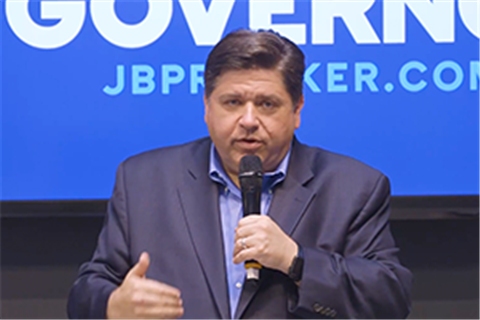 The Governor of Illinois, US, JB Pritzker, has signed a US$45 billion state construction bill.
The state-wide investment plan will be used for the construction and refurbishment of Illinois roads, sewers, schools and parks.
Pritzker said, "Together we passed the largest, most robust capital plan in this state's history. We're investing $45 billion over six years to fix what's broken and repair what's needed."
Around US$33 billion will be spent on transportation projects, with state facilities set to get US$4.3 billion worth of investment. While educational projects will receive US$3.5 billion, a further US$1.3 billion has been allocated to environmental projects.
It is reported the US$45 billion plan will be funded by a combination of tax increases and legislation changes.
A substantial amount will be generated from the expansion of gambling around the state. The Democratic-controlled Legislature (the assembly with the authority to make laws for the state) has approved the construction of new casinos in locations such as Chicago, Rockford and Danville.
The state will receive a US$2 billion share of the casinos initial licensing fees and a further US$400 million a year once the casinos are open.
"We're responsibly expanding gaming at the request of cities that want to make sure that they have the resources to pay for police and firefighter pensions, and to fund vital services," Pritzker said.
As part of the plan to finance the construction works, tax on gasoline will rise from US¢19 a gallon to US¢38 and the cost of registering a vehicle will increase by US$250 for electric and US$50 for gasoline vehicles.
In addition, the transfer cost of real estate on commercial properties will also rise and a sales tax exemption on property valued at more than US$10,000 will be removed.