Van Oord in offshore acquisition
By Sandy Guthrie01 December 2014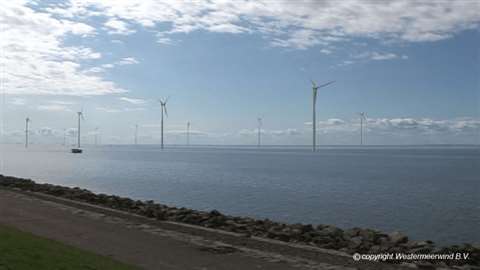 Van Oord has acquired Ballast Nedam Offshore and will integrate it into its Offshore Wind Projects business unit, saying it would strengthen its leading position in the north west European offshore wind market.
The acquisition consists of the assets of Dutch-based Ballast Nedam Offshore, the dedicated EPCI (engineering, procurement, contracting and installation) staff, heavy lift installation vessel Svanen and the 144MW Westermeerwind project.
Van Oord, which is also Dutch, said it was part of its strategy to expand its Offshore Wind Projects (OWP) business unit. It said that Van Oord's OWP business unit could contribute to the objectives of the Dutch Energy Transition Agreement, which stipulates that in the next ten years the generation of sustainable (renewable) energy needs to increase from 4% to 16%.
Van Oord has been involved in the construction of offshore wind projects since 2002.
CEO Pieter van Oord said, "The acquisition is fully in line with our investment programme for the coming years.
"Earlier this year, our dedicated installation vessel for offshore wind projects, Aeolus, became operational and we invested in a new vessel for cable-laying activities, Nexus, which will be operational within a few months. Heavy lift vessel Svanen successfully installed more than 500 foundations and complements our installation capabilities."
He added, "The merger of the Ballast Nedam Offshore activities and our OWP activities will create a leading contractor for offshore wind projects."