VIDEO: Sustainable from the ground up
By Helen Wright01 July 2016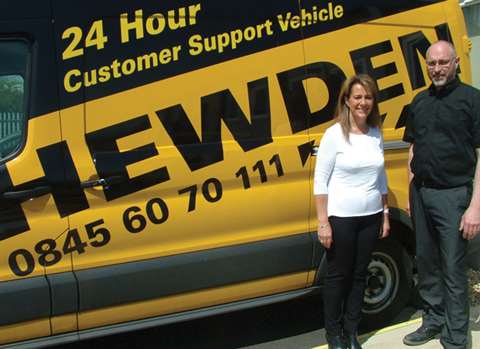 Last year saw the first full year of operation for rental company Hewden's Bedford, UK, depot, designed and built with sustainability at its core. IRN editor Helen Wright visited the site and spoke with the team to find out more.
Depot manager David White and Hewden risk and compliance director Susan Shardlow proudly showed off their flagship depot one bright sunny day earlier this summer. Sustainable features integrated in the depot include re-use of water and low energy lighting, as well as a commendable focus on health and safety across the site.
Click on the image in this story to view the video of the site tour.
For the full article, look out for the July/August issue of IRN – due out at the end of July. To subscribe to the magazine, go to www.khl.com/subscriptions