Vinci confirms strong recovery in 2021 results
By Mike Hayes04 February 2022
Company's dynamic strategy leads to rise in revenues and record free cash flow
French construction and concessions giant Vinci has reported a sharp rise in revenues in its financial results for 2021.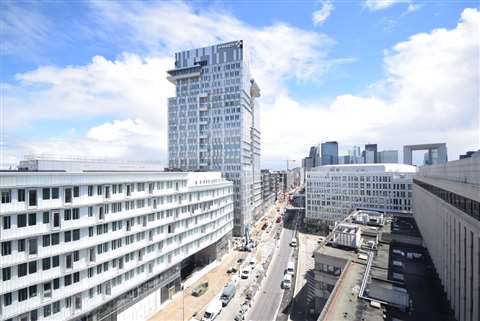 The full-year figure for consolidated (group) revenue stands at €49.4 billion, up 14.3% on 2020 and up 3% on the pre-pandemic year of 2019.
Cash flow for the group stands at €5.3 billion, almost €1.1 billion ahead of the 2019 figure.
Commenting on the strong performance, Vinci's chairman and CEO, Xavier Huillard, said the company's strategy had allowed it to benefit from a number of megatrends, including energy efficiency, increasing demand for electricity and the digital revolution. However, he stressed that Vinci's performance was nonetheless impressive, given the continuing instability caused by the ongoing health situation.
The group's order book, valued at €44.5 billion, is 5% ahead of 2020's figure and an impressive 22% up on the value in 2019. This figure excludes the order book of Cobra IS, the energy division Vinci recently acquired from the Spanish contractor ACS.
Construction growth
The revenue from Vinci Construction totalled €26.3 billion, up on the 2019 figure by 5% and with 49% of the revenue coming from business within France.
The company said its public works and civil engineering business had remained level (supported by the award of numerous contracts on the Grand Paris Express project).
That said, the main driver of Vinci's construction revenues in 2021 came from projects outside of France; revenue here totalled €13.5 billion, up 16%, compared with 2019. This was driven largely by two works packages on the UK's High-Speed 2 (HS2) rail line.
On the subject of Vinci's acquisition of Cobra IS, Huillard said it had been "the main event in 2021" from a business development perspective, adding, "With this strategic deal, we intend to build a world leader in engineering, works and services in the energy field – where Vinci already has a strong presence – and accelerate our move into renewable energy concessions, a promising area in which Cobra IS has acknowledged expertise."