Vinci makes changes
By Sandy Guthrie22 June 2016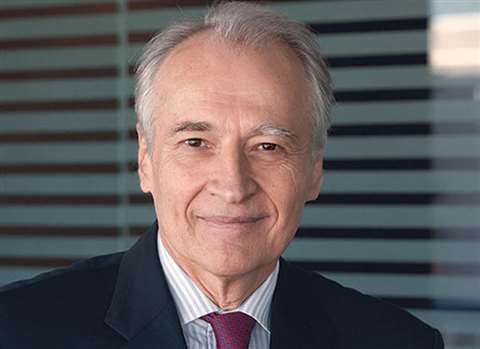 French-based contractor Vinci is working to foster increased interaction between its divisions, as part of a strategy it said was centred on the quality of its products and services, the client service it provided and the career paths it was offering the talent it was seeking to recruit.
Vinci said it was continuing its growth, in particular outside Europe and in the concessions businesses.
Its new strategy, it said, was against a backdrop of numerous challenges and opportunities – the energy transition, the digital revolution and the development of open innovation.
It said the strategy entailed stepping up operating synergies between Vinci businesses, further fostering cross-business interaction and encouraging horizontal collaboration within "a highly decentralised, geographically expanding organisation".
In response to these challenges and opportunities, chairman and chief executive Xavier Huillard has decided to take Vinci's executive management to the next level, and will now have three executive vice presidents. They are Pierre Coppey, Richard Francioli (contracting) and Christian Labeyrie (finance).
Coppey has been tasked with giving fresh impetus to cross-group operations. In particular, he has been put in charge of forward-looking strategic discussion, environmental policy, operational synergies in France and abroad, the La Fabrique de la Cité think tank and the Fondation Vinci pour la Cité.
He will also remain at the helm of Vinci Autoroutes and Vinci Stadium.
Given Coppey's new duties and the stepped-up pace of concession development, Vinci Concessions has being assigned to Nicolas Notebaert, who will be CEO, with Huillard serving as chairman.
This new grouping brings together Vinci Airports, Vinci Highways (motorway concessions outside France), and Vinci Railways (railway concessions). Notebaert becomes a member of Vinci's Executive Committee.