Vinci revenues down, orders up
By Mike Hayes21 October 2020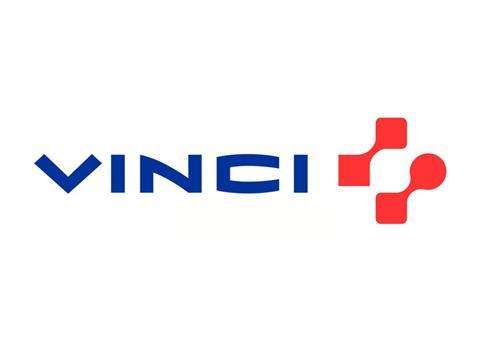 Vinci's latest financial results show revenue down 12% (to €30.8 billion) for the first nine months of 2020.
The Paris-headquartered construction and concessions specialist stressed, however, that, after a difficult second quarter of the year, most of its divisions were seeing a return to normal business in the third quarter.
The group's revenue for the third quarter alone, for example, was down only 6.4% (at €12.3 billion) on the same period in 2019.
In its quarterly information, the company said its contracting arm was operating at close to full capacity in three business lines (Vinci Energies, Eurovia and Vinci Construction).
However, figures for the divisions showed the hit their revenues had taken during the worst months of the crisis – Vinci Energies (-6.3%), Eurovia (-7.2%) and Vinci Construction (-11.5%)).
The company said Vinci Autoroutes (with revenues down 17.8%) was still experiencing a limited decline in traffic levels, compared with 2019.
The report also highlighted the damaging effect the coronavirus pandemic has had on Vinci Airports, with revenue down -63.4%, compared with the same period in 2019).
According to the company, Vinci Airports had seen some positive developments during the summer months, but was once again experiencing a significant decline, due to the second wave of the pandemic.
While Vinci admitted earnings for 2020 were expected to be significantly down on the previous year, it stressed that its order book was at an all-time high (up 15% at €42.8 billion).
The company has, for example, secured contracts on major projects such as the HS2 rail project in the UK and the Grand Paris Express in France and pointed to these and a "sharp year-on-year decline in debt levels" as reasons for anticipating a strong bounce back in 2021.