Vinci upbeat despite revenue drop
By Sandy Guthrie31 July 2015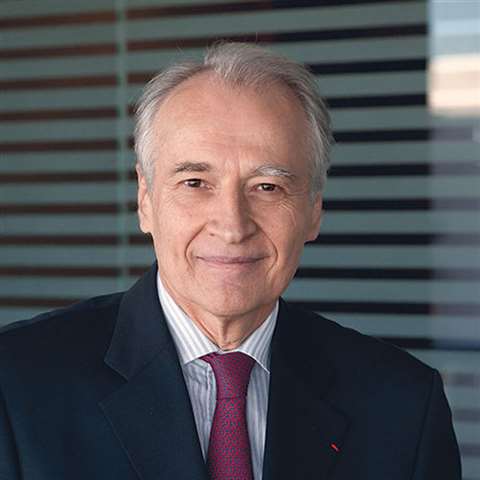 Contracting revenue at French-based Vinci for the first half of this year was down 2.4% over the same period last year on an actual basis, and down by 8.3% on a comparable structure basis.
Vinci sits at the top of the CE-100 ranking of Europe's top contractors. Its contracting division – which includes Vinci Construction, Vinci Energies and transport infrastructure company Eurovia – reported revenue of €15.2 billion for the six-month period.
In the second quarter, contracting saw a 6.8% decline on a comparable structure basis. This was said to be less pronounced than in the first quarter in the various business lines.
For the Vinci group as a whole, revenue was down 1.8% at €17.88 billion.
Chairman and CEO Xavier Huillard, however, was upbeat. He said, "Vinci's performance in the first half of 2015 reflects the soundness of its concession-construction model, the good fit between its business activities and the relevance of its strategy."
He added, "In contracting, despite a marked decline in business volumes in France and certain markets affected by the fall in oil prices, operating margins held up well.
"In addition, the focus on international expansion in higher-growth potential markets led to two new acquisitions – Orteng, a Brazilian electrical engineering company, and HEB Construction, an infrastructure construction company in New Zealand."
He added, "Net financial debt at the end of June was down sharply year-on-year. Based on this good performance and a recent upturn in the pace of contracting's order intake, Vinci is moving into the second part of the year with confidence."
In France, consolidated revenue declined 7.5% on a constant consolidation basis to €10.6 billion – down 9.1% on an actual basis – including 1.7% attributable to progress made on the Tours-Bordeaux high-speed rail line (SEA HSL), which reached 85% completion following the end of civil engineering works and earthworks.
Outside France, consolidated revenue increased 7.1% on an actual basis to €7.3 billion ­– down 5.5% on a comparable structure basis.
Business in the first half was said to have benefited from a 5.9% positive exchange rate impact due to the depreciation of the Euro, and from a 6.7% positive impact as a result of changes on consolidation scope, the consequence of including newly-acquired companies, mainly in the energy business line.
Vinci said that revenue generated outside France now accounted for almost 41% of total revenue, compared to 37% in the first half of 2014. In contracting, internationally generated revenue represented 45% of total revenue, it said.