Volvo CE Masters Competition grows
By Leila Steed13 August 2019
Volvo Construction Equipment's (CE) Masters Competition has grown to accommodate both an increasing number of entrants and the company's expanding product lines.
Three years long in duration but started again every two, the Masters sees teams of technicians compete in challenges designed to test their knowledge and skills, and whittles them down to a team of just three victors.
The most recent competition saw 3,235 technicians apply from across the Europe, Asia Pacific, Americas and China regions. The high number of entrants saw Volvo CE expand the number of teams allowed to compete in the competition from eight to 10, for the first time in its 30-year history.
Organised by Hans-Juergen Salau, Volvo CE global manager technical training, and Jan Fogelberg, Volvo CE manager technical training, this year's competition saw a former winner's daughter make it through to the final. Volvo CE said the fact that the children of past competitors are now competing themselves is "a testament to its heritage".
Open to every technician in Volvo CE's worldwide dealership, the competition puts teams through a series of practical and theoretical tasks, which must each be completed within a one-hour time limit.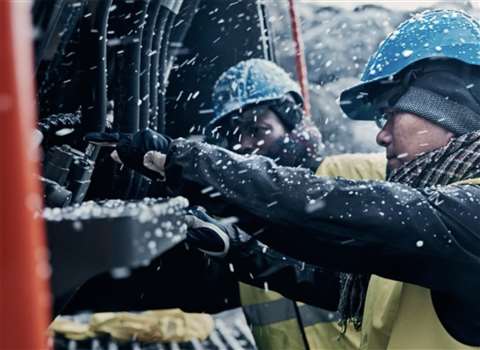 The competition is organised in rounds, starting from the dealer level through to regional heats, it culminates in a global final. Challenges can be anything from fixing a machine fault on a Volvo SD160B soil compactor to a maintenance challenge on a Volvo EC220E crawler excavator. Contestants are judged on a scale of performance, knowledge, skills and the proper handling of tools, as well as their ability to work as a team.
Hans-Juergen said: "Not only does the contest identify the best of the best, but it also boosts the reputation of hard-working dealers everywhere and shows just how much skill is needed to deliver a world-class service to our customers."
The Masters Competition was launched in 1990 as a novel way to showcase the talents of individual parts and services technicians working across Volvo CE's dedicated dealer network.
Next year will see the competition grow again with the inclusion of Volvo CE's electric machines in the challenges.