Volvo CE sees weakness ahead
By Chris Sleight27 October 2014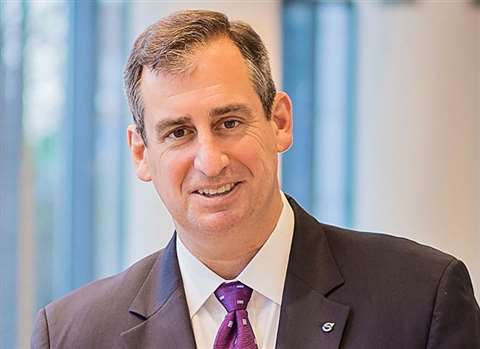 Volvo Construction Equipment's revenues were up +2% in the third quarter of the year, compared to the same period last year, to SEK 12.6 billion (US$ 1.74 billion). Operating profits jumped +31% to SEK 648 million (US$ 89 million), for a margin of 5.1%, compared to 4.0% a year ago.
However, the company cautioned that business had been tough in some parts of the world in the third quarter of the year, and that it saw further problems ahead. Although it said demand in North America remained robust, it said Europe, which had performed well earlier this year was now weakening.
"Until August 2014 the European market was up by +10% with growth coming mainly from the UK, Germany and France, while the Russian market declined significantly. However, growth in Europe has levelled off during the last few months," said a company statement.
Elsewhere in the world, Volvo said there was a continued decline in South America, where sales of construction equipment were down -16% in the third quarter, largely due to a decline in Brazil. Asian markets were also lower compared to a year ago, with China, India, Korea and the South East Asia region all falling.
Looking back over the first nine months of the year, Volvo Construction equipment said it has delivered 49,239 machines, an -8% fall on the Q1 – Q3 figure for 2013 of 53,497 units. Although North America was up +45% to 5,617 machines and Europe grew +11% to 11,472 units, there was a -19% decline in Asia to 27,476, which combined with falls elsewhere to offset these improvements.
Volvo Construction Equipment added that its order intake for the first nine months of the year was -9% lower than a year ago, at 48,519 units, again with the majority of the impact coming from Asia.
It expects much of the weakness it is currently seeing to continue into next year. Forecasts for the more buoyant markets of Europe and North America are expected to change by -5% to +5% in 2015, while the expectation for South America and Asia excluding China is 0% to -10%. The Chinese market meanwhile is forecast to fall another -5% to -15%.