Volvo returns as WDS headline sponsor
Volvo Construction Equipment (CE) has confirmed that it will once again be headline sponsor at this year's World Demolition Summit (WDS) in Boston, USA on October 23 and 24.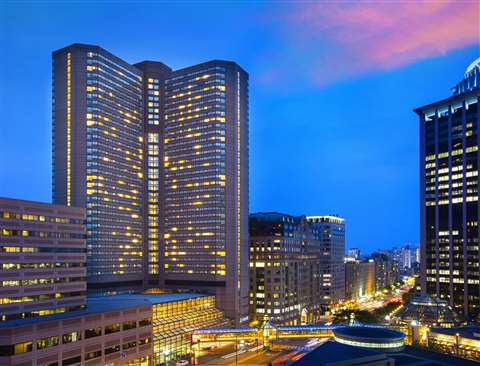 Volvo CE has been a valued partner of the WDS since the first event in Amsterdam in 2009, and Boston will be the fifth different venue it has been associated with after subsequent summits in Miami, London and Dublin.
In that time the event has grown to attract close to 400 delegates and we are delighted to further announce that two gold sponsors – OilQuick and Steelwrist – have already signed up for this year. Both are benefitting from a new initiative for this year that gives gold sponsors to announce the winning company in one of the awards categories and present their trophy to them.
Elsewhere, Netherlands-based equipment manufacturer Demarec will sponsor the pre- and post-Awards dinner drinks, while Rotar (Netherlands), Dynaset of Finland and Genesis Attachments from the USA have all taken bronze sponsorships.
There is no better way to promote your company, products and services – and network with key decision makers in the demolition industry – than by signing up for a World Demolition Summit (WDS) sponsorship.
More than 20 companies took sponsorships for last year's event in Dublin and businesses have been quick to sign on the dotted line dotted line for Boston.
There is a range of possible options depending on your budget – and the earlier you commit, the more you will be able to benefit from pre-event publicity ahead of the event itself.
For more details, please contact Bridget Leary on +44 1892 786220 or e-mail bridget.leary@khl.com
More details of the WDS – including a video of highlights of Dublin 2018 – are at www.demolitionsummit.com
Updated sponsors list as at July 2019
Headline - Volvo Construction Equipment
Gold - OilQuick, Steelwrist
Silver - Arden, Epiroc, Husqvarna, Indeco, World of Concrete
Awards Drinks Reception - Demarec
Welcome Drinks Reception - Sennebogen
Networking Breakfast Sponsor - Demolition Resources Inc
Note Pads and Pens - Brokk
Awards Table Wine - MBI
Bronze - Dynaset, Fabio Bruno USA, Genesis, Kobelco, Kocurek, Lehnhoff Hartstahl, MBI, MB Crusher, McCloskey International, Rotar
Media partners - Construction & Demolition Recycling, International Construction.
Thank you to all our sponsors for their support.