Volvo wheeled loader goes to next level
By Steve Ducker21 December 2017
Volvo Construction Equipment (CE) has introduced the L260H, the latest addition to its H-Series range of wheeled loaders. Built in response to evolving business demands, the 35 t machine is designed for heavy-duty applications and has been upgraded with the latest technology.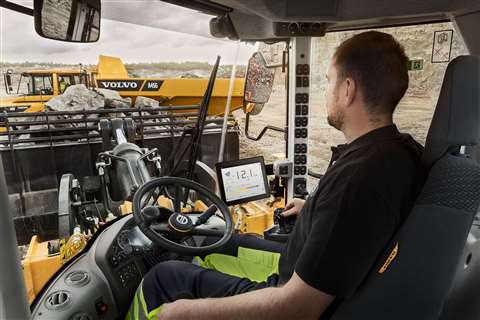 According to Volvo CE, the L260H boasts up to 15% greater productivity, thanks to the redesigned wheel base and the optimised weight distribution of the front frame and lifting arm system.
It is equipped with a D13 engine, delivering 6% more power and 5% more torque than its predecessor the L250G.
Fuel efficiency has been increased by up to 10%, thanks to a host of improved features.
The next generation hydraulics save hydraulic pump power for other functions, by reducing fluid flow when lowering and dumping; and the new dry P-brake eliminates drag losses, caused by the internal wet multi-disk brake.
In addition, the upgraded OptiShift technology integrates the Reverse By Braking (RBB) function patented by Volvo and a new torque converter with lock-up, creating a direct drive between the engine and transmission, reducing fuel consumption significantly.
The L260H comes with four new buckets – the Volvo Rock bucket, Volvo Sand bucket and two Volvo Rehandling buckets – specifically designed to fit the machine.