Vp ends sale process
By Murray Pollok16 August 2022
UK rental company Vp PLC has ended its search for a buyer saying that none of the proposals it received would be in the interests of shareholders.
VP said its board had unanimously rejected a number of proposals and that its controlling shareholder Ackers P Investment Co Ltd – which is connected to VP's Chairman Jeremy Pilkington – remained committed to Vp and would not sell its shares for the foreseeable future.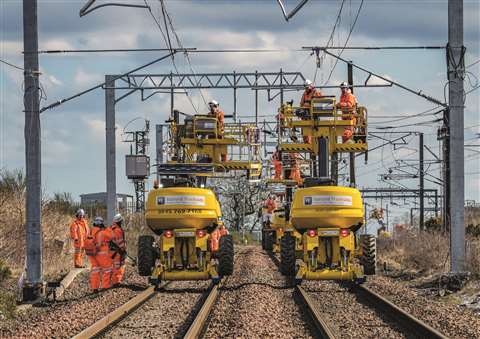 The sales process was begun on 28 April after Ackers P Investment Co Ltd announced it was investigating the sale of its shares.
Jeremy Pilkington, Chairman of Vp, said; "In the original Formal Sales Process (FSP) announcement I commented that Vp's controlling shareholder, a company connected to me, had decided that it wished to diversify its investments.
"Following a review conducted with our advisers, we, as a board unanimously concluded that it would be in the best interests of all the company's stakeholders to launch the FSP.
"The process was focused on identifying the right owner for the business and whilst we were pleased with the level of interest shown, the FSP did not lead to the identification of a suitable new owner.
"I am pleased that Vp's controlling shareholder Ackers P Investment Company Limited…has confirmed its ongoing commitment to Vp following the conclusion of this process."
Neil Stothard, Chief Executive of Vp, said; "Whilst we received a good level of interest throughout the process, the board concluded that none of the proposals submitted met our original objectives."
Stothard said it had been a case of "business as usual" throughout the process, and added; "We have strategic growth plans in place for all of our businesses and we intend to execute those plans and continue to deliver on our long-term track record of creating shareholder value."