Wacker Neuson enhances loader portfolio
By Thomas Allen27 August 2020
Wacker Neuson recently introduced its new WL110 wheeled loader and an updated version of its WL134 wheeled loader, both of which have been available since April.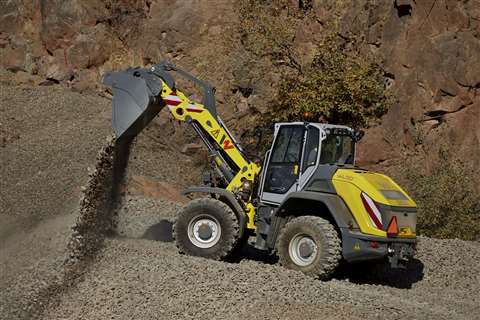 This brings the German manufacturer's portfolio of wheeled loaders to 14 models, with operating weights of between 2.2 and 12.1 tonnes.
The new WL110 is designed for heavy material handling, with a tipping load of up to 7 tonnes and a bucket capacity of 1.8m3.
It is powered by a 156hp engine and has a hydraulic pump that delivers 180 liters per minute.
Good traction and high travel speeds are enabled by its ecospeedPRO transmission.
Traction is also enhanced by the fact that the WL110 has an articulating joint and an oscillating axle in the rear.
The loader comes with a large cabin that gives the driver an optimal view of the attachment and surrounding work area, according to Wacker Neuson.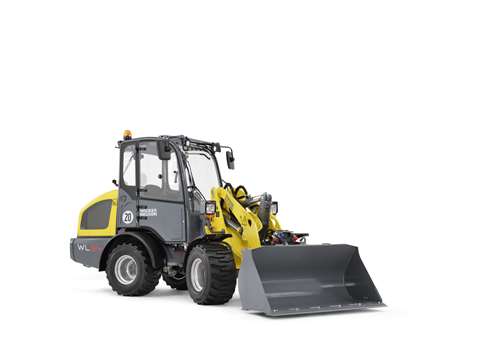 A digital 7" display shows the most important information at a glance, and the Jog Dial control enables the operator to carry out sensitive work while saving resources, the company said.
Meanwhile, the updated version of the WL34 was said to be more efficient and productive, with an increased tipping load of up to 2.7 tonnes.
It maintains the same compact dimensions, with a clearance height of less than 2.2m, making it suitable for indoor jobs.
The updated model comes with a spacious cabin as standard, and maintenance is made easier by practically arranged service accesses.