Wacker Neuson to open factory in China
By Helen Wright22 June 2016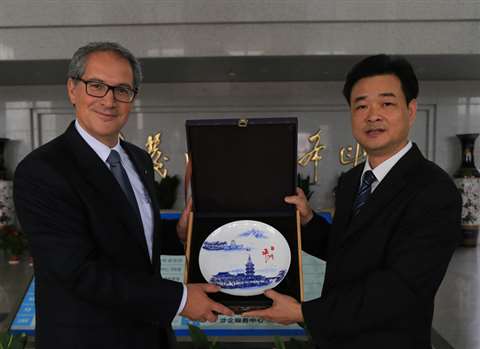 Compact equipment manufacturer Wacker Neuson said it planned to open a new factory in Pinghu near Shanghai, China, initially to produce compact excavators for the local market.
Wacker Neuson said the first compact excavator should roll off the production line at the beginning of 2018, with further products to follow.
CEO Cem Peksaglam said, "We have finally decided for the Pinghu location in Zhejiang Province, which best fulfills our requirements and the support of the local authorities is outstanding.
"We are continuing our strategy of internationalisation with this step. In the largest construction machine market in the world we underline our commitment towards our Chinese customers and trading partners."
Wacker Neuson said the location of the factory was strategically favourable as it lay between the cities of Shanghai and Hangzhoum, and boasted good infrastructure.
It added that new manufacturing facilities, research and development, quality management, logistics, service and training will be located on approximately 130000m² of ground with approximately 30000m² of building space.
Construction is planned to start in the autumn of 2016, with completion scheduled by the end of 2017. Initially the Chinese and later the Asian markets will be served with products tailored to the local requirements.
The Wacker Neuson Group has sold construction equipment in China for over 20 years. The product portfolio for the Chinese market was extended in 2015 to include compact equipment.
It said that an increasing need for improved infrastructure in China, together with the extension and modernisation of the road and rail network while trending towards more efficient and environmentally friendly compact construction equipment offered attractive growth opportunities for the Wacker Neuson Group.
Wacker Neuson added that a stronger presence in the country, including R&D and production, would lay the groundwork to be part of the future growth and improvements in the Asia-Pacific region.