Warren chooses Snorkels
By Euan Youdale10 August 2018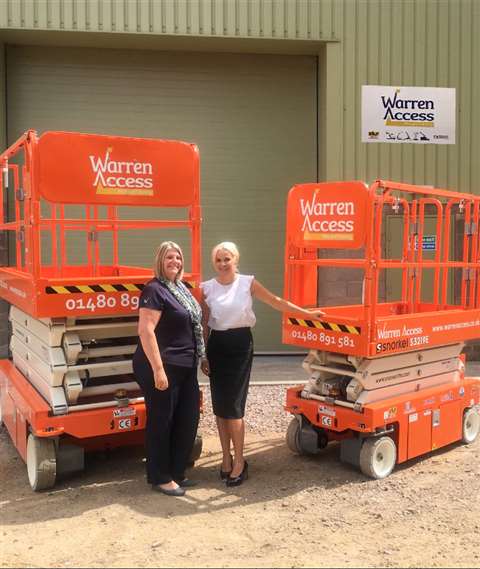 Following its recent investment in a new premises, Warren Access are continuing to grow, with the addition of seven Snorkel electric scissor lifts.
Warren Access has recueved a S3219E, two S4732E, and one each of S3226E and S4726E electric slabs, which have already been deployed.
Celebrating 25 years in business this year, Warren Access was founded by Derek and Graeme Warren who opened their first branch in Newcastle in 1993. The business expanded with a second branch on the outskirts of Huntingdon, Cambridgeshire in 2012.
To support this growth the company recently moved from their existing premises into larger facilities in central Huntingdon, Cambridgeshire, providing more space to accommodate their increasing fleet of truck and van mounted lifts, as well as a significant range of self propelled platforms, and IPAF and Pasma training.
Warren said, "We've had some Snorkel electric scissors from 2006 in our fleet which have performed really well for us. As we were looking to expand our current electric scissor lift fleet, the Snorkel range stood out to us. They are manufactured here in the UK, in fact, less than 20 miles from our Newcastle depot and have a lot of features built-in which deliver real benefits to us as the rental company, and also to the operator. Snorkel UK has delivered a great service and we look forward to building the relationship further with Linda and the team."