Water infrastructure investment for Madagascar
By Leila Steed23 June 2022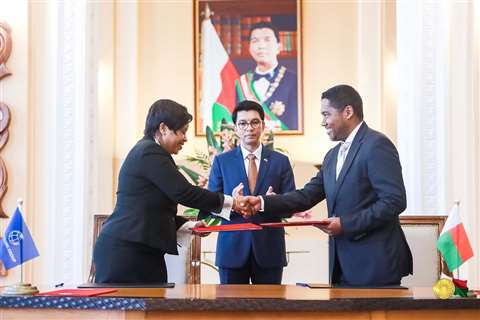 The Government of Madagascar and the World Bank have agreed a US$220 million National Water Project, which aims to improve the water services in and around the country's capital city Antananarivo.
With only 54.4% of the 3.4 million people living in the region having access to basic water services, and basic sanitation services available to just 12.3%, the National Water Project will boost the performance of the state-owned electric utility and water services company, Jirama, raising its production of raw water up to 40,800m a day – 20% more than it currently produces.
The funding, which comes entirely from the World Bank's IDA Crisis Response Window, will be used to carry out works to the utility infrastructure of Antananarivo and its surrounding towns, which suffer from extreme weather conditions such as cyclones, droughts and floods.
A special provision to develop the ability of water companies to prepare for extreme weather events and expedite post-cyclone reconstruction works to the utility network has also been included in the project agreement.
Andry Rajoelina, President of the Republic of Madagascar, said, "The Malagasy government has made improved access to drinking water in the country a high priority. This project is aligned with our development vision and will allow us to secure water production and supply in Antananarivo and other cities."
Rajoelina, who also recently presided over a US$5.2 million (YEN 700 million) non-repayable agreement with Japan for the provision of mobile well drilling equipment that will be used to increase access to drinking water. 
Marie-Chantal Uwanyiligira, World Bank Country Manager for Madagascar, said, "Madagascar is facing a water crisis given its extreme vulnerability to climate variability impacts and weather shocks as evidenced by the recent cyclones."
By upgrading the resilience of the wider water network and improving sanitation facilities in Antananarivo and nearby towns, the project seeks to reduce the exposure of unsafe drinking water for some 3.4 million people in the region.  Works funded by the project will target underserved areas and directly benefit over 750,000 people, including 460,000 of the poorest and most vulnerable.