WDS 2017 – your speakers from A to Z
Martin BJERREGAARD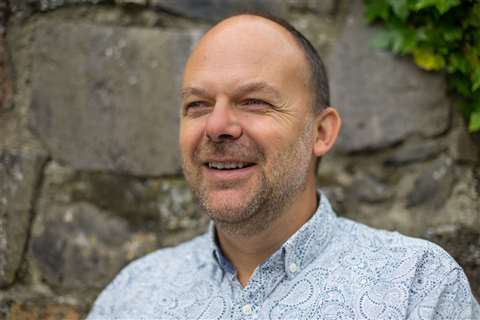 Martin has extensive post-conflict waste and debris management experience dating back to 1995 with ongoing projects in Nigeria, Syria and Jordan and past disaster and conflict projects throughout the world. Martin is the founding director of Disaster Waste Recovery, a United Kingdom non-governmental organisation focused on providing waste management support to communities affected by disasters and conflict. He is also a member of the Chartered Institution of Wastes Management and the Institute of Demolition Engineers.
Rupert CRAVEN
Rupert Craven is UK and Ireland sales director for Ritchie Bros Auctioneers ( UK ). Previously with JCB, he has more than 20 years of experience of the construction industry. For the past seven years, Rupert has grown the UK business for Ritchie Bros through both UK auctions and export sales. Demolition and associated equipment has always been a focus for the company, which has sold a large range of equipment to and on behalf of the world demolition market.
Teddy HOLT
Teddy has been a director of tower crane specialist Radius Crane Management since 2016, having been with the company for the past seven years.
James HOWARD
During his career at Coleman Group, James has managed demolition projects, overseen company operations at permitted waste facilities and most importantly developed the capability of a HSQE department that now compromises four safety and environmental managers as well as championing the company's people culture.
Dr Ahmed Amir KHALIL
Dr Khalil has 11 years of experience in managing demolition analysis and design projects with Applied Science International, based in North Carolina, USA. He has 19 years of structural engineering experience in the areas of extreme loading analysis and structural vulnerability assessment based on nonlinear dynamic numerical methods. He published tens of journal and conference papers and provided many invited lectures in the area of demolition analysis, progressive collapse analysis and extreme loading analysis at the universities and engineering societies in USA, Australia, Canada, Europe, the Middle East and Brazil.
Scott KNIGHTLY
Envirovantage owner and president Scott is actively involved in the demolition industry and has assumed many prominent roles. He presently sits on the Executive Board Of Directors of The National Demolition Association as well as serving as its president. He is also a member of the State of New Hampshire Asbestos Advisory Board, is a past president of the Associated Builders and Contractors NH/VT chapter along with serving as their national chairman and Legislative Liaison to Washington DC.
Jacqueline O'DONOVAN
As managing director of O'Donovan Waste Disposal, Jacqueline O'Donovan is one of the waste, logistics, and construction sectors' most passionate pioneers of employee training, industry best practice and safety. Under her steer, the family-run waste management business has gone from strength to strength and now has 160 employees and a turnover of over £19 million (US$23.7 million). Jacqueline herself is recognised as a leading force in the industry, including being named Outstanding Woman in Construction 2016 and the Vitalise Business Woman of the Year 2016 as well as the Institute of Directors' Family Business Director of the Year.
Ryan PRIESTLY
Ryan is the president of Priestly Demolition, based in Ontario, Canada. As president of Priestly, Ryan manages the field operations and equipment. He has shown a single-minded dedication to the family business since he was very young, always wanting to be out on a machine and working with his dad. That commitment and passion have helped him to build his knowledge and expertise, and they are the driving force behind Priestly's innovations in demolition techniques. Under Ryan's leadership, Priestly has grown in its position as one of the largest and most respected demolition companies in Canada.
Duncan RUDALL
Duncan is a director of UK-based Rye Demolition and a past president of the Institute of Demolition Engineers. At the WDS he will be speaking about demolishing the former West Ham United football stadium in London.
Eirik WRAAL
Eirik is executive vice president at AF Decom, based in Norway. The company was ranked in the top 10 of the recent D&Ri100 with a turnover of close to US$150 million.
The World Demolition Awards are part of the World Demolition Summit, which takes place in London, UK on Thursday November 2. The event is organised by Demolition & Recycling International in co-operation with the European Demolition Association and with the support of the National Demolition Association of the USA. The headline sponsor is Volvo Construction Equipment.
For more details please visit www.demolitionsummit.com