The 2020 World Demolition Summit (WDS) will take place in Vienna, Austria, on November 11-12.
It is returning to Europe after a hugely successful 2019 event in Boston, USA, which attracted a record attendance – of more than 450 demolition contractors and other industry professionals – as well as a record awards entry and the highest ever number of sponsors.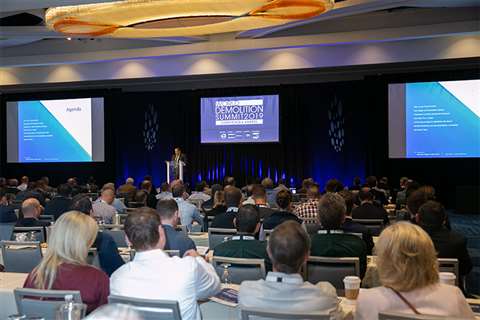 Next year's event has already secured once again the headline sponsorship of leading manufacturer and Volvo Construction Equipment.
Organised by Demolition & Recycling International in co-operation with the European Demolition Association (EDA) and with the support of the US National Demolition Association (NDA), it will follow the traditional format of a welcome drinks reception to be followed by a conference the next day and awards dinner on the Thursday evening.
One new feature is an "early bird" offer that allows delegates from contractors who are members of the EDA, NDA or the various national associations a 25% discount on tickets if booked by December 19, 2019, compared to the normal 20%.
In the coming days the WDS website at www.demolitionsummit.com will be updated with details of how to book online as well as advice on submitting a conference paper or entering for the World Demolition Awards.
The venue for the WDS is Vienna's Hotel Savoyen.