Weak start for Bam
By Sarah Ann McCay11 May 2012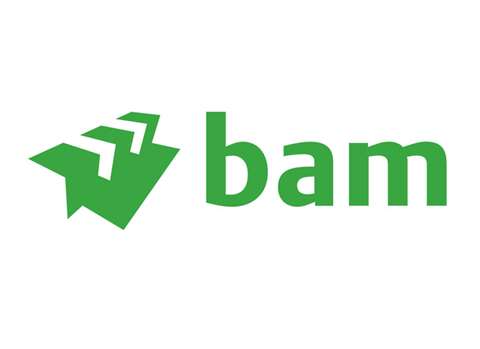 Dutch contractor Bam has reported declines in construction and M&E (mechanical & electrical) services for the first three months of 2012, attributed in part to a depressed financial climate in the Netherlands property sector.
The company recorded a net profit of €5 million, a considerable drop on 2011 figures, which saw the first quarter achieve €20.1 million in net profit.
Revenue for the group also took a hit. First quarter 2012 figures came in at €1.56 billion, down from €1.62 billion in 2011. Revenues in the construction and M&E services division fell by €51 million year-on-year to €682 million.
However, Bam reported a healthy backlog of €10.8 billion and has strengthened its financial position through the sale of its consultancy and engineering firm Tebodin in April.
Despite the weak start, Nico de Vries, chairman of the executive board at Bam, remained confident. "Bam's results for the first three months of 2012 were broadly in line with our expectations for what is our seasonally weakest quarter. We expect operational results to improve in the remainder of the year," he said.