Weaker performance from Cramo
By Thomas Allen31 October 2019
Cramo's third quarter 2019 revenues fell behind last year's, negatively impacted by the company's performance in Sweden and challenging market conditions in Eastern Europe.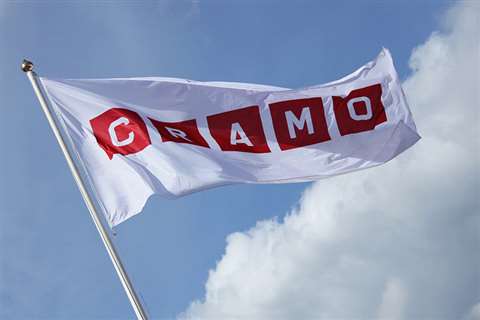 In the third quarter – which was Cramo's first quarter as a stand-alone equipment rental company following the spin-off of its modular space business Adapteo – sales dropped by 3.2% to €154.4 million, compared to the equivalent period in 2018.
Comparable EBITDA (earnings before interest, taxes, depreciation and amortization) came to €26.5 million or 17.2% of sales, down from €31.7 million or 19.9% of sales in the third quarter of 2018. And comparable profit dropped by 31.7% to €16.5 million.
The company's CEO, Leif Gustafsson, said, "Cramo's third quarter performance fell behind last year, as expected, and comparable EBITA decreased in all segments compared to last year.
"However, the cash flow generation was very strong during the quarter and cash flow from operating activities was €16.9 million above last year. Cash flow after investments was €39.2 million, being €47.8 million above last year."
There has been a levelling out in the markets, according to Cramo, with the company's Swedish sales being particularly badly hit; revenues in the country dropped by 8.3%. This has been attributed mainly to the fact that a number of large industrial projects have recently been completed and new projects have been postponed.
"However, two large projects were signed during the second quarter of 2019, which will start contributing positively from the fourth quarter of 2019," says Gustafsson.
The positive trend in sales in Norway, however, has continued, and in Finland sales and profitability remained at a similar level to last year. Sales were substantially higher in Central Europe though profitability was described as 'non-satisfactory', and the market environment in Eastern European countries has become more challenging.
During the third quarter, Cramo initiated a cost reduction programme to improve the group's competitiveness and profit generation going forwards.
"The performance programme is proceeding as planned, including personnel and other operating expense reductions," said Gustafsson, "The programme will be fully executed by the end of 2019 with run-rate cost savings of €10-12 million, visible gradually from the fourth quarter of 2019 onwards, and in full effect in 2020."
The ERA has predicted rental growth in 2020 in all of Cramo's countries of operation. However, the company is expecting a slowdown since changes in equipment rental often follow the construction market and Euroconstruct recently forecast that the construction market will decrease by 3% in Sweden and Finland in 2020.